2024 International
 Symposium
DUBAI, UAE

The World Clinical Laser Institute (WCLI) is putting on a symposium focused on laser application in periodontology, implantology, endodontics, restorative dentistry, pain therapy and others. The WCLI's International Symposium will feature educational content suited for every dental professional.
This event will also include fascinating keynote addresses from leaders in the dental world, along with multiple social and networking opportunities to relax and make new friends while learning about new groundbreaking dental technologies. The WCLI's Symposiums are one of a kind in the dental profession! We look forward to seeing you there!
The World Clinical Laser Institute (WCLI) is more than an educational association of dentists seeking clinical knowledge and tips on the latest technologies in dentistry. The largest group of its kind, the WCLI is a closely knit network of thousands of dental professionals who share a passion for improving the patient experience, elevating their clinical results to the highest level, and building the best possible practice they can.
 At this year's International Symposium, dental professionals will improve their knowledge and techniques for established laser procedures, such as laser-assisted periodontal treatment, endo, implant placement, pain therapy and cosmetic dentistry.
Above all else, the WCLI's 2024 International Symposium is a great place to see old friends, meet new colleagues and forge friendships with mentors from around the world.
It's a weekend of education and fellowship. Register today; don't miss out!4
Prices including lunches, coffee breaks and Gala Diner.
Cancellation Policy – Refunds less a $150.00 cancellation fee will be given for cancellations received in writing to [email protected] prior to August 30, 2024. Following this date, no refunds will be given, but a credit will be issued to use towards another event within one year. Event schedule is subject to change without notice.
2024 Dubai
International Symposium
Saturday, October 5, 2024 – Sunday, October 6, 2024
8:00 AM – 5:00 PM
DOCTORS: Pre-Registration

$495 US

Register by April 30, 2024 to receive the Pre-Registration discounted tuition cost.

DOCTORS: General Registration

$695 US

General Registration tuition cost.

RDH/Office Staff/Student: General Registration

$295 US

Tuition cost for Dental Hygienists, office staff members or current dental students.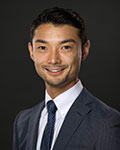 Dr. Yasuhiko Kamura - United States

Dr. Yasuhiko Kamura, with a Doctorate of Dental Surgery (D.D.S) from Tokyo Medical and Dental University in 2010 and a Certificate in Endodontics from Columbia University College of Dental Medicine in New York in 2017, is a Diplomate of the American Board of Endodontics. His dedication to excellence in his field is evident through his exceptional knowledge and skill, ongoing professional development commitment, and steadfast dedication to delivering the highest standard of patient care. Dr. Kamura's contributions extend to textbooks and numerous scientific papers in the field of endodontics. In his leisure time, he indulges in scuba diving and surfing, reflecting his well-rounded approach to life and commitment to excellence in all pursuits.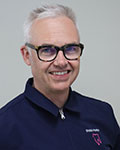 Dr. Robin Horton - United Kingdom
Robin Horton, BDS is the owner of Wayside Dental Practice in Harpenden, United Kingdom. Dr. Horton has been using dental lasers in his practice for over 20 years, in all aspects of his practice. His practice employs three Waterlase all tissue lasers as well as five diode lasers.
Dr. Horton specializes in laser-assisted complex implant dentistry, utilizing digital technology. Dr. Horton is a Nobel Biocare instructor in digital implant dentistry, lecturing internationally on the subject. Dr. Horton is a keen road cyclist, an avid Arsenal Soccer Club, and England Cricket fan.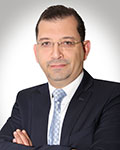 Dr. Manaf Agha - United Arab Emerites
Dr. Manuf Agha received his DDS at Aleppo University with post-graduate studies in periodontology, has a Mastery of Laser Dentistry from Vienna University, and is the former head of the Practice and Licensure Committee of the Aleppo Branch of the Syrian Dental Association. He is also the former Chairman of the Scientific and Research Committee of the Academy of Laser Dentistry (ALD) in the US, as well as Co-Founder and former Secretary General of the International Academy for Laser Education in Vienna, Austria. Dr. Agha currently is a private practitioner based in Dubai, UAE. He is the President of the Academy for Laser Education (ALE), UAE branch, Head of the Laser Research Unit at Ajman University, UAE since 2007, teaching laser and modern technology for 5th year and post-graduate students, and an ALD Speaker Bureau Member. In addition to being an international lecturer, Dr Agha has also published numerous papers on laser dentistry.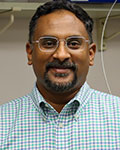 Dr. Praveen Arany - United States
Dr. Arany trained as a dentist, oral pathologist, and biomedical engineer. He served as an Assistant Clinical Investigator at NIDCR/NIH, Bethesda, from 2012 to 2015. He is currently an Associate Professor at University at Buffalo, NY. He has over 125 scientific publications and received numerous awards, such as the National Insitutes of Health Young Investigator, American Society for Lasers in Surgery and Medicine's Horrace Furomoto and Wound Healing Society's Young Investigator award. He has been invited to speak in various national and international forums, reviews for over 75 scientific journals, serves on nine journal editorial boards, including associate editor in four, and reviews grants for national and international funding agencies.
He is the immediate past-President of the World & North American Association for Photobiomodulation Therapy and Chair of PBM groups in SPIE and Optica (OSA). He has 6 patents, over 125 scientific publications with over 7300 citations, and an h-index of 35. His work has been featured in many mainstream media highlights in over 70 countries.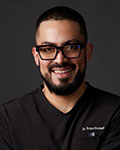 Dr. Arturo Arciniega - Mexico
Dr. Arturo Arciniega Valverde is a highly accomplished dentist renowned for his expertise in cosmetic dentistry and implantology. He began his dental journey at Universidad Intercontinental, mastering the fundamentals of the field. Driven by an insatiable thirst for knowledge, he pursued advanced studies at the Global Institute for Dental Education in Los Angeles, where he delved into implant placement, grafting, sinus lifts, and soft tissue management. His commitment to staying on the cutting edge led him to NYU for specialization in cosmetics and full mouth rehabilitation. Operating two thriving dental offices in Mexico City and extending his services to Querétaro City and Monterrey City, Dr. Arciniega Valverde annually completes nearly 2,000 veneer procedures, showcasing his unwavering dedication to delivering exceptional results.
In addition to his clinical excellence, Dr. Arciniega Valverde is a Key Opinion Leader (KOL) for Sprint Ray, a 3D printing system tailored for dental applications, and collaborates with Biolase, a leading provider of dental laser technology. His partnerships reflect his commitment to harnessing the latest advancements in dental technology. Moreover, he has received the esteemed honor of a Doctor Honoris Causa in recognition of his outstanding contributions to the field of dentistry, cementing his legacy as a distinguished figure in the dental world.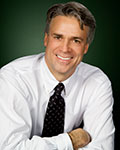 Dr. Peter Harnois - United States
Dr. Peter Harnois has being practicing general and aesthetic dentistry in the Hinsdale, IL community for over 38 years. . He graduated with honors from the University of Illinois at Chicago College of Dentistry in 1982 where he served as class president for 3 years. He was an assistant professor of Oral Diagnosis from 1983-1989. He is the President of the Illinois Chapter of the American Academy of Facial Esthetics and a member of the American Academy of Cosmetic Dentistry, The World Clinical Laser Institute, The American Dental Association, The Illinois State Dental Society and The Chicago Dental Society. He is also a Diplomat and faculty member of the American Academy of Facial Esthetics Dr. Harnois is a internationally recognized lecturer known for his coherent and interactive style to deliver the message. He strives to educate and train others in an open forum with active discussion and shares insights gained after trouble shooting hundreds of treatments with varied case scenarios. He lectures for Biolase , NuCalm, the AAFE on Botox and Dermal Fillers and Den-Mat on Minimally Invasive Smile Design technologies . He also lectures for several of the the Terec lab members across the country on Emerging Technologies in Dentistry and has live Over The Shoulder courses at his Hinsdale office utilizing these technologies.
Dr. Marina Janssen - Netherlands
Dr. Marina Janssen is an accomplished dentist, originally from Brazil, who earned her Bachelor's degree in Dentistry from the Faculty of Dentistry of Pernambuco (FOP) in Brazil in 2006, she further honed her expertise by completing a Master's degree in Dentistry in Portugal at CESPU in 2010. In 2017, she established her private dental practice in Hoorn, North Holland, the Netherlands, where she became a trailblazer in the application of laser technology within dentistry. Her commitment to advancing the field led to prestigious achievements, including the Mastership in Lasers in Dentistry in 2021 and a Master of Science in Lasers in Dentistry in 2022, both from the RWTH University in Aachen, Germany.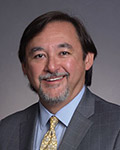 Dr. Christopher J. Walinski - United States
Christopher J. Walinski, DDS has been an author, inventor, and innovator in Laser Dentistry for over two decades. His 2003 text on laser dentistry has been published in over ten languages. He is the Executive Director of the World Clinical Laser Institute; the largest organization of its kind and is a Founding member of the American Academy of Oral Systemic Health. Chris is past Editor-in-Chief of the Journal of Laser-Assisted Dentistry and is a Diplomate and Past-President of the World Congress of Minimally Invasive Dentistry.
At The Touro College of Dental Medicine, he is an Associate Professor and Laser Safety Officer. He is also a Visiting Professor at Taipei Medical University College of Oral Medicine, and a frequent lecturer at Harvard University, emphasizing dentistry using lasers and other minimally-invasive techniques.