Prague, Czech Republic
May 10-11, 2024

Join us in Prague to learn how and why the world's leading endodontists have integrated YSGG laser technology to further elevate their endodontic procedures.
The World Clinical Laser Institute (WCLI) has been holding forums & symposiums focused on laser applications in periodontology, implantology, endodontics, restorative dentistry, pain therapy, and other dental disciplines for more than a decade. In 2024, WCLI is holding its first forum that is focused on laser education for endodontic professionals.
This event will include fascinating presentations from world renowned endodontists, sharing their own unique experiences with YSGG technology in endodontic applications, along with social and networking opportunities to relax and make new friends while learning about new groundbreaking dental technologies. In addition to enlightening presentations by endodontists from the globe, both a periodontist and a general practitioner will present on how laser technology is providing unique clinical benefits in their field, which endodontists can also learn and employ to advance their practices. WCLI forums & symposiums have stood out amongst a world of dental conventions, consistently providing the most advanced dental clinical knowledge & insights! In 2024, this WCLI forum will be even more special with a specific focus on endodontics. We look forward to seeing you there!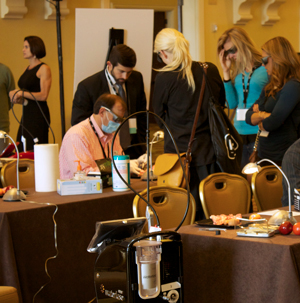 Learning is Fun!
While WCLI has been consistently providing high quality laser training courses, WCLI is more than an educational association of dentists seeking clinical knowledge and techniques relating to the most advanced technologies in dentistry. As the largest organization of its kind, WCLI is a closely knit network of thousands of dental professionals who share a passion for improving the patient experience, elevating their clinical results to the highest level, and building the best possible practice they can.
At WCLI's 2024 Endodontic Forum in Prague, dental professionals and endodontic specialists will learn from world renowned endodontic professionals sharing their own experiences, challenging cases and innovative techniques utilizing the unique YSGG laser technology. Above all else, the WCLI Endodontic Forum is a great place to meet new colleagues and forge lasting friendships with mentors and colleagues from around the globe. Experience the latest advancements in dentistry that are making a difference in the endodontic world.
It's a full weekend of education and fellowship. Register today-don't miss out!
WCLI 2024 Endodontic Forum
Prague, Chech Republic
May 10-11, 2024
Prague Marriott Hotel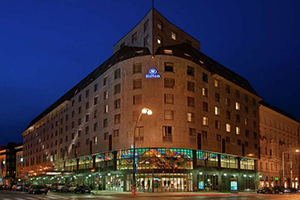 DOCTORS: Early Bird

US $425

(Register on or before November 30, 2023)

DOCTORS: General Registration

US $650

(Register on or after December 1, 2023)

RDH/Office Staff/Student: General Registration

US $275
Prices including lunches, coffee breaks and Gala Dinner.
Cancellation Policy – Refunds less a $150.00 cancellation fee will be given for cancellations received in writing to [email protected] prior to April 30, 2023. Following this date, no refunds will be given, but a credit
will be issued to use towards another event within one year.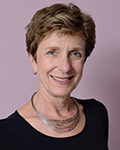 Dr. Marga Ree - Netherlands
Marga Ree, DDS, MSc obtained her degree in dentistry from the University of Amsterdam in 1979 and completed her residency in endodontics in 2001. She is a popular speaker for dental and endodontic conferences, and has given over 300 presentations and hands-on courses in 30 countries all over the world. She is the primary author of many articles published in national and international journals and has contributed to several books on endodontics and restorative dentistry. From 1980 till 2020 she maintained a private practice in Purmerend, which for the last twenty years was dedicated to endodontics. She is presently working at a multidisciplinary dental practice in Amsterdam.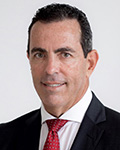 Dr. Carlos Boveda - Venezuela
Carlos Boveda, DDS, CAGS,PhD., Director, Department of Endodontics Centro de Especialidades Odontológicas, Caracas, Venezuela
Dr. Boveda received his DDS degree in 1990 from Universidad Central de Venezuela and his postgraduates certificates in Endodontics in 1991 from Hospital "Carlos J. Bello", Cruz Roja Venezolana and in 1993 from Universidad Central de Venezuela. He had served from 1992 to present as Invited Professor and from 1995 to 2002 as Committee member of the postgraduate Endodontics program at the Faculty of Dentistry, Universidad Central de Venezuela. Since 1991, he has run a practice limited to Endodontics at Centro de Especialidades Odontológicas in Caracas, has been an invited professor at numerous universities in and outside of Venezuela, authored several articles and chapters of books, and has presented more than 100 invited lectures internationally. He received his PhD title in Dentistry from Universidad Central de Venezuela in 2022.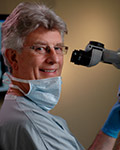 Dr. Kolnick is not only an accomplished endodontist, but is also a world authority on laser-assisted endodontics and frequent lecturer at international endodontic conferences across the globe. Dr. Kolnick attended dental school at the University of the Witwatersrand in Johannesburg, South Africa. In 1982, he graduated from the postdoctoral endodontic program at Columbia University in the City of New York. Dr. Kolnick has been committed to endodontic education, first as an Associate Clinical Professor in Endodontics at Columbia University and then as an Attending at Westchester Medical Center and an Associate Clinical Professor in Endodontics at New York Medical College. Although he no longer holds these positions, he continues to lecture extensively on a local, national and international level and has published several articles on endodontics.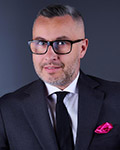 Dr. Grzegorz Witkowski - Poland
Dr. Grzegorz Witkowski was born in 1979 in Poland. He studied at the Medical University of Warsaw and graduated in 2003. Member of the European Society of Endodontics, Polish Association of Endodontics, and American Association of Endodontics. Dr. Witkowski is a recognized international speaker and author of many articles regarding advanced endodontics, lasers in endodontics, cbct, CAD/CAM solutions, and the use of the microscope in everyday practice. His passion is dental microscope photography and videography. From 2004 works in a private clinic in Olsztyn, Poland, focusing on endodontics (mainly retreatment), CAD/CAM, and laser dentistry. In 2015 he founded a Polish lecture team Dental Masters Group with a main focus on teaching advanced endodontics, prosthodontics, and restorative dentistry. In 2018 he opened one of the most advanced private dental training centers in Poland where he and his team of lecturers organizes local and international programs and KOL meetings. Every Year they train approximately 500 – 600 dentists in the Center. He also became the first Polish Gold Member of the biggest international endodontic group Style Italiano Endodontics. He is an owner of a professional video studio for recording educational dental videos. In 2020 he started a project with new online programs called DMG TV where he invites other lecturers to speak about different topics. Up to now, he performed more than 80 live-streaming dental programs and counting.
He is the author of the book Endodontic Procedures published with Quintessence Publishing Poland in 2022. The book covers clinical protocols for everyday practices and helps dentists to understand how to perform predictable endodontics.
Dr. Grzegorz Witkowski is well renowned international based lecturer with more than 16 years experience in lecturing. He was lecturing in countries such as Moldova, Czech Republic, Albania, Belgium, Poland, Latvia, Guatemala, Hungary, Croatia, Azerbaijan, Russia, Slovakia, Bulgaria, Romania, Uzbekistan, Ukraine, Italy, Finland, Turkey, Germany, and others. His lectures cover all subjects regarding clinical endodontics (including advanced retreatment) and implementation of microscope and laser technology in dentistry as well as post endodontic direct and indirect restorations and their biomechanics.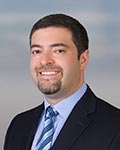 Dr. Meza is a graduate of Vanderbilt University, where he received his B.A. in Psychology in 1997. In 2002, he received his D.M.D. from the University of Connecticut School of Dental Medicine. After graduating from dental School, Dr. Meza went on to receive his specialty training from Temple University School of Dentistry, where he obtained his Certificate in Endodontics. During his residency program, Dr. Meza conducted research using the Biolase Er,Cr,YSGG laser to investigate its effectiveness in disinfecting root canals. The promising results of his research led to a publication in the Journal of the American Dental Association (JADA July 2007, Volume 138 – Research).
Dr. Meza is originally from El Salvador. He is fluent in Spanish. He grew up in Northern Virginia attending Fairfax County Public Schools including Langley High School. After his graduate and professional studies, he returned to Northern Virginia where he has been practicing endodontics since 2004. Dr. Meza practices full time in his private endodontic office but is committed to education and advancing the field of endodontics. He has taught dental students and residents as Clinical Assistant Professor at the University of Maryland Dental School from 2005 until 2017 and now continues to teach and train dentists on the Waterlase iPlus in the full scope of endodontics.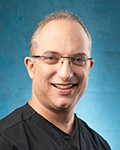 Dr. Isaac Kably Mizrahi - Mexico
Dr Kably received his dental surgeon degree in the Universidad Tecnológica de México and attended the
postgraduate program at New York University College of Dentistry where he obtained his Endodontics
Certificate. Dr. Kably has been a private practitioner in endodontics for over 20 years, and he also received his mastership and MSc in lasers in dentistry from AALZ in Germany where he now lectures in booth programs internationally. He recently received the WCLI Mastership as well.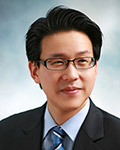 Dr. David Kim received his dental degree (D.D.S.) from the University of Maryland Dental School, and completed his periodontology training and Doctor of Medical Science (D.M.Sc.) in oral biology from the Harvard School of Dental Medicine. Currently, as an Associate Professor at the Harvard School of Dental Medicine, he is also the Director of the Postgraduate Program in Periodontology and the Continuing Education at the Harvard School of Dental Medicine.
Dr. Kim's clinical and research interests have been on the use of innovative concepts, technologies and biomaterials to enhance intraoral soft and hard tissue formation, especially by incorporating the tissue engineering concept to repair and regenerate soft and hard tissue volume for patients requiring dental implants to replace missing teeth.  He has conducted several research projects utilizing laser in treating periodontal diseases as well as treating peri-implantitis and they have been published in peer review journals.
Dr. Kim is a past recipient of the Joseph L. Henry Award recognizing excellence in research and clinical training from Harvard. In addition, he received Balint Orban Research Award, Award for Outstanding Teaching and Mentoring in Periodontics, and Teaching Fellowship from the American Academy of Periodontology.  He is a diplomat of the American Board of Periodontology and maintains a clinical practice in Boston, Massachusetts, USA.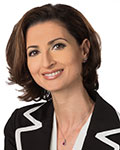 Dr. Marina Polonsky - Canada
Dr. Marina Polonsky graduated from the University of Toronto, Canada in 1999, with the Dean's Gold Medal of Achievement and maintains a private general practice in Ottawa, Canada, with focus on multi-disciplinary treatment utilizing lasers of different wavelengths.
Dr. Polonsky holds a Mastership with WCLI (World Clinical Laser Institute), Master of Science in Lasers in Dentistry degree from RWTH University in Aachen, Germany. She is a recipient of Mastership Certificate with ALD (Academy of Laser Dentistry) and is a recognized member of the ALD Speaker Bureau. Dr. Polonsky is a founder of the Canadian Dental Laser Institute (CDLI), an organization dedicated to providing quality continuing education in Laser Dentistry in Canada. CDLI is the only ALD affiliated international study club in Canada.
Dr. Polonsky is actively involved in the educational aspect of dental laser technology by teaching laser safety courses, Diode and Erbium certification courses, as well as lecturing world-wide on laser-assisted dentistry. She is a key opinion leader (KOL) and a Clinical Mentor for Biolase Technologies Inc. and has been involved in the development of the newest all-tissue laser system, Waterlase Express. Dr. Polonsky is the author of multiple scientific papers, reviews and case reports on the uses of lasers in dentistry, she is the chief editor for JLAD (Journal of Laser-Assisted Dentistry) and a peer-reviewer for LIDS (Lasers in Dental Science) by Springer. Since 2017, Dr. Polonsky has become the Chief Editor of Laser Dentistry issue of the Oral Health Journal and is a member of the Executive Committee of Oral Health.