2019 Asia-Pacific Symposium
Taipei, Taiwan  
  September 21–22, 2019

The World Clinical Laser Institute (WCLI) is putting on a symposium focused on laser application in periodontology, implantology, endodontics, restorative dentistry, pain therapy and others. The WCLI's Asia-Pacific Symposium will feature educational content suited for every dental professional.
This event will also include fascinating keynote addresses from leaders in the dental world, along with multiple social and networking opportunities to relax and make new friends while learning about new groundbreaking dental technologies. The WCLI's Symposiums are one of a kind in the dental profession! We look forward to seeing you there!

The World Clinical Laser Institute (WCLI) is more than an educational association of dentists seeking clinical knowledge and tips on the latest technologies in dentistry. The largest group of its kind, the WCLI is a closely knit network of thousands of dental professionals who share a passion for improving the patient experience, elevating their clinical results to the highest level, and building the best possible practice they can.
The WCLI has been putting on world-class educational events for over ten years. At this year's Taipei Symposium, dental professionals will improve their knowledge and techniques for established laser procedures, such as laser-assisted periodontal treatment, endo, implant placement, pain therapy and cosmetic dentistry.
Above all else, the WCLI's 2019 Asia-Pacific Symposium is a great place to see old friends, meet new colleagues and forge friendships with mentors from around the world.
It's a weekend of education and fellowship. Register today; don't miss out!
2019 Asia-Pacific Symposium
September 21-22, 2019
Mandarin Oriental, Taipei
Taipei, Taiwan
Register on or after April 30, 2019 to receive the General Registration tuition cost.

RDH/Office Staff/Student

$295 USD

Tuition cost for Dental Hygienists, office staff members or current dental students.
Cancellation Policy – Refunds less a $150.00 cancellation fee will be given for cancellations received in writing to info@wcli.org prior to August 30, 2019. Following this date, no refunds will be given, but a credit
will be issued to use towards another event within one year.
Dr. Jerry C. Lin - Taiwan
Dr. Jerry C. Lin received his certificate in periodontology and Doctor of Medical Science in Oral Biology from the Harvard School of Dental Medicine. He is a board certified and Diplomate of the American Board of Periodontology. Dr. Lin teaches as a lecturer at the Harvard School of Dental Medicine and as an assistant professor at the Taipei Medical University. He is also a clinical instructor in periodontics and implant dentistry at the National Taiwan University Hospital. 
Dr. Lin has been involved in leading the periodontal literature review course at the National Taiwan University since 2007. He is also the board director for the Academy of Dental Implantology, ROC. Dr. Lin is the founder and director of the Institute for Advanced Dental Education (iADE) where comprehensive periodontal and implant training courses have been offered since 2007. In addition to his commitment to dental education, Dr. Lin has an ongoing career as a periodontist in his own private practice in Taipei.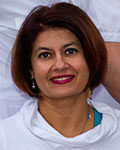 Dr. Preety Desai - Canada
Dr. Preety Desai is a clinical associate professor at the University of British Columbia in the Dept of Periodontics and a pioneer in the field of laser dentistry in periodontics
and implant surgery since 2006. She has lectured internationally, is a published author and has honed surgical skills and techniques with the Er,Cr:YSGG laser application in the field of gingival grafting, extractions, socket and ridge preservation, sinus lifts and periodontal pocket & peri-implantitis therapy.
Dr. Desai graduated from McGill Dentistry, completed residency at the Hospital for Sick Children and specialized in periodontics at the University of British Columbia. She is also the only Canadian periodontist with a Mastership Diploma in Laser Dentistry from Aachen University.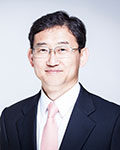 Jaebum Lee, DDS is a board Certified Periodontist. He specializes in all facets of implant and gum surgery. Dr. Lee strives for excellence by being at the cutting edge of dentistry to ensure all his patients benefit from the latest and best technique available.
Dr. Lee earned his DDS. in 1992 at Yonsei University, South Korea, one of the top 50 dental schools in the world. To further his knowledge in dentistry, he went on to earn his MSD in 2003 and PhD with a Certification in Prosthodontics in 2006. As a leader in his field, he has vast experience with complex cases needing specialty care whether implant, bone regeneration, or gum disease. 
Dr. Lee's continual love of learning and teaching has led him to publish over 30 journal articles and 5 book chapters on Implant Dentistry. Dr. Lee earned his post-graduate Periodontal Degree at Georgia Regents University. He is board certified by the American Board of Periodontology and obtained his Implant Fellowship and Diplomat from International Congress of Oral Implantologists.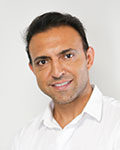 Dr. Sam Thandor - South Africa
Dr. Thandar has a relentless passion for delivering excellence in dental science, dental health and dento-facial aesthetics which change the lives of his patients. His work is a delicate synergy between art, science and technology.
His practice in dentistry is focussed on ceramic smile makeovers and cosmetic reconstructions, the dental facelift, laser dentistry, advanced endodontics as well as immediate and restorative implants. Combined with heightened skill and integrity, Dr Thandar is today positioned as one of the country's most sought-after luminaries in the field of aesthetic dentistry. Dr Thandar is Vice President of the Digital Dentistry Society South Africa with associate membership with SADA (South African Dental Association) and HPCSA (Health Professions Council of South Africa).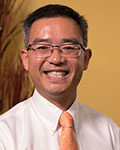 Dr. Tuong Nguyen Nguyen - USA
Dr. Tuong Nguyen Nguyen is a native of Saigon, Vietnam but has spent most of his youth in Brussels, Belgium. He attended the Catholic University of Louvain and graduated from the School of Dental Medicine and Stomatology in 1997. From 1997 to 1999, Dr. Nguyen practiced part-time in private practice and devoted the rest of his time as a faculty member at his Alma Mater. Subsequently, Dr. Nguyen attended the Case Western Reserve University School of Dental Medicine and earned a certificate in Endodontics and a Master of Science in Dentistry degree in 2001. From 2001 to 2008, Dr. Nguyen was a full-time Assistant Professor in the Department of Endodontics at both the University of Maryland, Baltimore College of Dental Surgery and the Oregon Health Science University School of Dentistry.
Dr. Nguyen is an active member of the American Association of Endodontists, American Dental Association, American Dental Education Association, Oregon Dental Association and Multnomah Dental Society.

Dr. Yue Weng Cheu completed his BDS degree at the National University of Singapore and was awarded The Pierre Fauchard Academy Foundation Annual Scholarship Award. He was elected Fellow of the Royal Australasian College of Dental Surgeons, Fellow of the International College of Dentists, Fellow of International Congress of Oral Implantologists, Fellow of the World Clinical Laser Institute. He is also a Member of the Joint Dental Faculties of the Royal College of Surgeons, England. An ISCD-Certified International CEREC trainer (Paris 2010, Istanbul 2012 and Barcelona 2014). He has also obtained his Certificate of Oral Implantology from Frankfurt University.
Dr. Yue Weng Cheu completed the full TMD continuum at Occlusion Connections under the tutelage of Dr Clayton Chan. Dr Yue has been lecturing and conducting hands-on courses on Clinical Digital Photography, CAD-CAM, Laser Dentistry and TMD. He is the Clinical Director of DP Dental and his six-chair practice focusing on integrated utilization of advanced dental technology such as Laser, CAD-CAM and 3D jaw tracking and imaging to enhance diagnostic and therapeutic outcomes for his patients.

Dr. Michell Chou is a graduate of the University of Illinois, where she earned her D.D.S., followed by residencies at Yale New Haven Hospital, Taipei City Hospital as well as training at the Beethoven Dental Orthodontic Training Program in Taiwan. She is a member of the World Laser Medicine Congress & Asia Pacific Laser Institute, and the Taiwan Association of Aligner Organization. She has been practicing laser dentistry since 2002 and is an Ivisilign™ Platinum Doctor.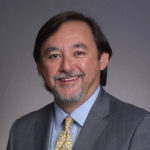 Dr. Christopher J. Walinski - USA
Christopher J. Walinski, DDS has been an author, inventor and innovator in Laser Dentistry for over two decades.  His 2003 text on laser dentistry has been published in over ten languages.  He is the Executive Director of the World Clinical Laser Institute; the largest organization of its kind and is a Founding member of the American Academy of Oral Systemic Health.  Chris is past Editor-in-Chief of the Journal of Laser Assisted Dentistry, and is a Diplomate and Past-President of the World Congress of Minimally Invasive Dentistry.
At The Touro College of Dental Medicine, he is an Associate Professor and Laser Safety Officer.  He is also a Visiting Professor at Taipei Medical University College of Oral Medicine, and frequent lecturer at Harvard University, emphasizing dentistry using lasers and other minimally-invasive techniques.