2022 Asia-Pacific
 Symposium
Tokyo, Japan

The World Clinical Laser Institute (WCLI) is putting on a symposium focused on laser application in periodontology, implantology, endodontics, restorative dentistry, pain therapy and others. The WCLI's International Symposium will feature educational content suited for every dental professional.
This event will also include fascinating keynote addresses from leaders in the dental world, along with multiple social and networking opportunities to relax and make new friends while learning about new groundbreaking dental technologies. The WCLI's Symposiums are one of a kind in the dental profession! We look forward to seeing you there!
The World Clinical Laser Institute (WCLI) is more than an educational association of dentists seeking clinical knowledge and tips on the latest technologies in dentistry. The largest group of its kind, the WCLI is a closely knit network of thousands of dental professionals who share a passion for improving the patient experience, elevating their clinical results to the highest level, and building the best possible practice they can.
 At this year's Asia-Pacific Symposium, dental professionals will improve their knowledge and techniques for established laser procedures, such as laser-assisted periodontal treatment, endo, implant placement, pain therapy and cosmetic dentistry.
Above all else, the WCLI's 2022 APAC Symposium is a great place to see old friends, meet new colleagues and forge friendships with mentors from around the world.
It's a weekend of education and fellowship. Register today; don't miss out!
DOCTORS: Pre-Registration

$495 US

Register by April 30, 2022 to recieve the Pre-Registration discounted tuition cost.

DOCTORS: General Registration

$695 US

Register after April 30, 2022 to receive the General Registration tuition cost.

RDH/Office Staff/Student: General Registration

$295 US

Tuition cost for Dental Hygienists, office staff members or current dental students.
Due to global pandemic conditions, if registered attendees encounter last-minute travel restrictions, WCLI will process tuition refunds within 30 to 60 business days of cancellation.
Contact support@wcli.org to learn more.
Prices including lunches, coffee breaks and Gala Diner on October 2, 2022.
Cancellation Policy – Refunds less a $150.00 cancellation fee will be given for cancellations received in writing to support@wcli.org prior to August 30, 2022. Following this date, no refunds will be given, but a credit will be issued to use towards another event within one year. Event schedule is subject to change without notice.
2022 Tokyo
Asia-Pacific Symposium
Saturday, October 1, 2022 – Sunday, October 2, 2022
8:00 AM – 5:00 PM
Hilton Tokyo Bay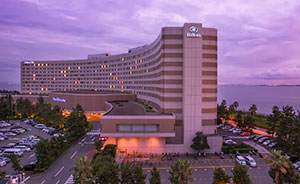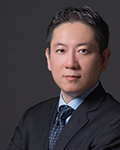 Dr. Lin received his certificate in periodontology and Doctor of Medical Science in Oral Biology from the Harvard School of Dental Medicine. Dr. Lin teaches as a lecturer at the Harvard School of Dental Medicine and as an assistant professor at the Taipei Medical University. Dr. Lin has his own private practice in Taipei.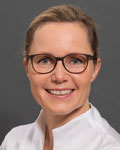 Dr. Gabriele Schindler-Hultzsch
Gabriele Schindler-Hultzsch DDS MSc is a graduate of Dental School (Staatsexamen), Ludwigs-Maximilians-University (LMU), Munich, Germany. She completed post-graduate study in pediatric dentistry at Philipps-University Marburg and Justus-Liebig-University (JLU) Giessen, Germany.
Dr. Schindler-Hultzsch lectures in the Master of Science postgraduate study at Philipps-University Marburg, Germany and RWTH Aachen University, Germany, is a board member of the German Society of Laser Dentistry (DGL), an  adjunct faculty member Aachen Dental Laser Center (AALZ) at RWTH Aachen University, Germany. She also lectures nationally and internationally in laser-assisted dentistry and pediatric dentistry. She is the Head of the interdisciplinary quality circle for pediatric dentistry at the hospital Klinikum Dritter Orden, Munich, Germany, the Delegated head of the division Aichach – Friedberg of the Dental Association of the Swabian district (ZBV Schwaben) and  teaching in oral health and nutrition at nurseries, primary and secondary schools for the Bavarian Association of Dental Health (LAGZ), as well as lecturing at the Swiss Dental Hygiene Academy (SDA), Munich, Germany.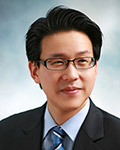 Dr. David Kim received his dental degree (D.D.S.) from the University of Maryland Dental School, and completed his periodontology training and Doctor of Medical Science (D.M.Sc.) in oral biology from the Harvard School of Dental Medicine. Currently, as an Associate Professor at the Harvard School of Dental Medicine, he is also the Director of the Postgraduate Program in Periodontology and the Continuing Education at the Harvard School of Dental Medicine.
Dr. Kim's clinical and research interests have been on the use of innovative concepts, technologies and biomaterials to enhance intraoral soft and hard tissue formation, especially by incorporating the tissue engineering concept to repair and regenerate soft and hard tissue volume for patients requiring dental implants to replace missing teeth.  He has conducted several research projects utilizing laser in treating periodontal diseases as well as treating peri-implantitis and they have been published in peer review journals.
Dr. Kim is a past recipient of the Joseph L. Henry Award recognizing excellence in research and clinical training from Harvard. In addition, he received Balint Orban Research Award, Award for Outstanding Teaching and Mentoring in Periodontics, and Teaching Fellowship from the American Academy of Periodontology.  He is a diplomat of the American Board of Periodontology and maintains a clinical practice in Boston, Massachusetts, USA.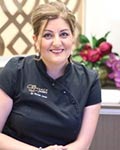 Dr. Majan Jones is an honours graduate of University of Queensland. After working in private practices in Brisbane and Sydney as well as lecturing at the University of Qld, Dr Jones opened Enhance Dentistry in 2010. Along with her work in cosmetic and general dentistry she is a highly experienced laser dentist with emphasis in the treatment of tongue and lip ties in patients of all ages. She has provided laser treatment for thousands of infants and toddlers with tongue and lip tie, as well as other issues of oral dysfunction.
Dr Jones regularly speaks on the diagnosis, treatment and life long effects of tongue and lip tie.​ She is a founder and director of the Tongue Tie Institute. Dr. Jones serves on the Board of Directors of the International Affiliation of Professionals who work with Tongue Tie (IATP).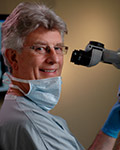 Dr. Kolnick received his B.D.S. cum laude from the University of the Witwatersrand, in Johannesburg, South Africa. He was the first dental school graduate to be awarded the prestigious University Scholarship for Overseas Postgraduate Study. In 1982, he completed his postdoctoral endodontic training at Columbia University School of Dental and Oral Surgery in the City of New York.
For the past 35 years, Dr. Kolnick has been in private practice limited to endodontics in Westchester County, NY. His practice, Advanced Endodontics of Westchester, includes a partner and three associates and is dedicated to fostering excellence in endodontics through education and the incorporation of the latest technology. In 2011, Dr. Kolnick created The Endodontic Microsurgery Group in a unique, state-of-the-art facility dedicated entirely to endodontic microsurgery and sedation.
Dr. Kolnick has been committed to endodontic education, first as an Associate Clinical Professor in Endodontics at Columbia University and then as an Attending at Westchester Medical Center and an Associate Clinical Professor in Endodontics at New York Medical College. Although he no longer holds these positions, he continues to lecture extensively on a local, national and international level and has published several articles on endodontics.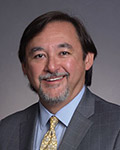 Dr. Christopher J. Walinski
Christopher J. Walinski, DDS has been an author, inventor and innovator in Laser Dentistry for over two decades.  His 2003 text on laser dentistry has been published in over ten languages.  He is the Executive Director of the World Clinical Laser Institute; the largest organization of its kind and is a Founding member of the American Academy of Oral Systemic Health.  Chris is past Editor-in-Chief of the Journal of Laser Assisted Dentistry, and is a Diplomate and Past-President of the World Congress of Minimally Invasive Dentistry.
At The Touro College of Dental Medicine, he is an Associate Professor and Laser Safety Officer.  He is also a Visiting Professor at Taipei Medical University College of Oral Medicine, and frequent lecturer at Harvard University, emphasizing dentistry using lasers and other minimally-invasive techniques.