Athens, Greece
May 12-13, 2023

The World Clinical Laser Institute (WCLI) is putting on a symposium focused on laser application in periodontology, implantology, endodontics, restorative dentistry, pain therapy and others. The WCLI's Europe Forum will feature educational content suited for every dental professional.
This event will also include fascinating keynote addresses from leaders in the dental world, along with multiple social and networking opportunities to relax and make new friends while learning about new groundbreaking dental technologies. The WCLI's Symposiums are one of a kind in the dental profession! We look forward to seeing you there!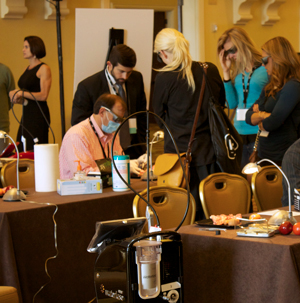 The World Clinical Laser Institute (WCLI) is more than an educational association of dentists seeking clinical knowledge and tips on the latest technologies in dentistry. The largest group of its kind, the WCLI is a closely knit network of thousands of dental professionals who share a passion for improving the patient experience, elevating their clinical results to the highest level, and building the best possible practice they can.
The WCLI has been putting on world-class educational events for over ten years. At WCLI's Europe Forum, dental professionals will improve their knowledge and techniques for established laser procedures, such as laser-assisted periodontal treatment, endo, implant placement, pain therapy and cosmetic dentistry.
Above all else, the Europe Forum is a great place to see old friends, meet new colleagues and forge friendships with mentors from around the world.
It's a weekend of education and fellowship. Register today; don't miss out!
The WCLI 2023 Europe Forum Athens, Greece
May 12-13, 2023
Grand Hyatt Athens
115, Syngrou Avenue
Athens, Greece
Grand Hyatt Athens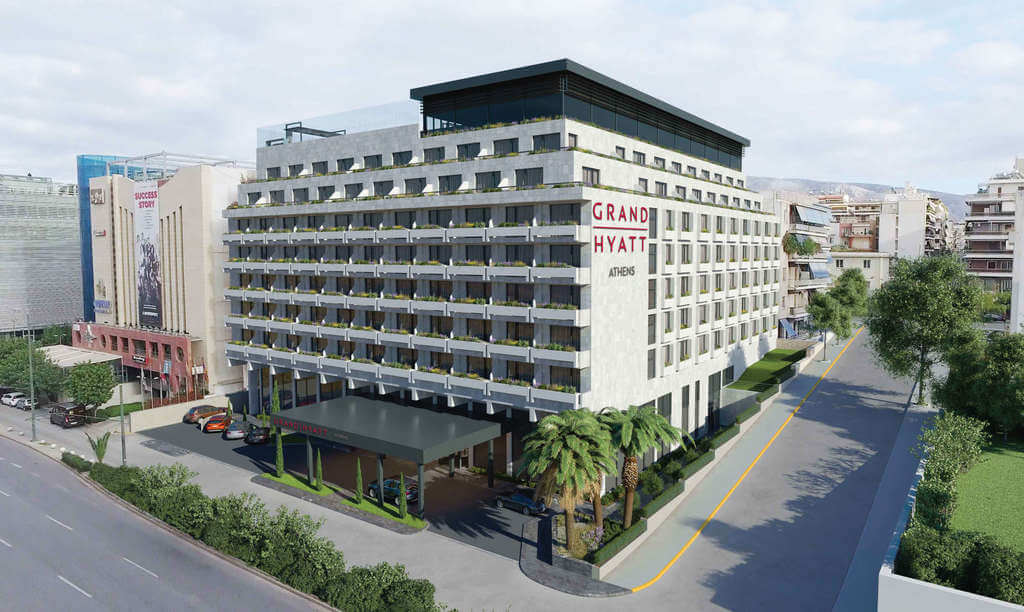 Doctor Registration - EARLY BIRD

US $425

(Register on or before November 30, 2022)

DOCTORS: General Registration

US $650

(Register on or after December 1, 2022)

RDH/Office Staff/Student: General Registration

US $275
Prices including lunches, coffee breaks and Gala Dinner.
Cancellation Policy – Refunds less a $150.00 cancellation fee will be given for cancellations received in writing to [email protected] prior to April 30, 2021. Following this date, no refunds will be given, but a credit
will be issued to use towards another event within one year.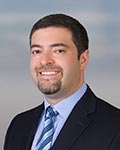 Dr. Meza is a graduate of Vanderbilt University, where he received his B.A. in Psychology in 1997. In 2002, he received his D.M.D. from the University of Connecticut School of Dental Medicine. After graduating from dental School, Dr. Meza went on to receive his specialty training from Temple University School of Dentistry, where he obtained his Certificate in Endodontics. During his residency program, Dr. Meza conducted research using the Biolase Er,Cr,YSGG laser to investigate its effectiveness in disinfecting root canals. The promising results of his research led to a publication in the Journal of the American Dental Association (JADA July 2007, Volume 138 – Research).
Dr. Meza is originally from El Salvador. He is fluent in Spanish. He grew up in the Northern Virginia area attending Fairfax County public schools including Langley High School. After his graduate and professional studies, he returned to Northern Virginia where he has been practicing endodontics since 2004. Dr. Meza remains active in research and academics as Clinical Assistant Professor at the University of Maryland, Department of Endodontics where he enjoys teaching dental students and residents.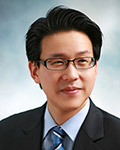 Dr. David Kim received his dental degree (D.D.S.) from the University of Maryland Dental School, and completed his periodontology training and Doctor of Medical Science (D.M.Sc.) in oral biology from the Harvard School of Dental Medicine. Currently, as an Associate Professor at the Harvard School of Dental Medicine, he is also the Director of the Postgraduate Program in Periodontology and the Continuing Education at the Harvard School of Dental Medicine.
Dr. Kim's clinical and research interests have been on the use of innovative concepts, technologies and biomaterials to enhance intraoral soft and hard tissue formation, especially by incorporating the tissue engineering concept to repair and regenerate soft and hard tissue volume for patients requiring dental implants to replace missing teeth.  He has conducted several research projects utilizing laser in treating periodontal diseases as well as treating peri-implantitis and they have been published in peer review journals.
Dr. Kim is a past recipient of the Joseph L. Henry Award recognizing excellence in research and clinical training from Harvard. In addition, he received Balint Orban Research Award, Award for Outstanding Teaching and Mentoring in Periodontics, and Teaching Fellowship from the American Academy of Periodontology.  He is a diplomat of the American Board of Periodontology and maintains a clinical practice in Boston, Massachusetts, USA.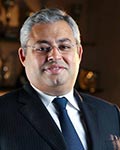 Rami Ghali is a professor  of Prosthodontics at faculty of Dentistry , Ainshams university. His primary mission is doing Implant prosthetics ,fixed, removable and maxillofacial prosthesis. 10 years ago he got his laser studies in Aachen university , Germany and started using LASER in his private practice and spreading LASER knowledge in different universities in Egypt. He has also founded LASER centers in different governmental and private universities in Egypt.
Rami graduated in 1996 from Faculty of Dentistry Cairo university and finished his masters in 2002 and his Phd in 2006 Ain shams university and became full professor in 2016.He currently holds position of vice dean of environmental affairs & community development at Faculty of Dentistry , Ain Shams university.
Aside from teaching & treating patients he actively participated as a volunteer in oral health community events along with other dentists especially in medical convoys.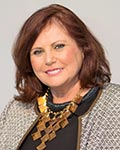 Dr. Pilar Martín graduated in 1987 from the Universities of La Laguna (Spain) and Universidad Odontológica Dominicana (Santo Domingo) with degrees in Medicine, Surgery and Dentistry. In 1996, Dr. Pilar completed her Post Graduate Course in Cosmetic Dentistry at the Baylor Collage of Dentistry in Texas. She has also been trained in the field of surgery with the Master in Implantology, Surgery, Periodontics and Prosthodontics in the University of Bern (Switzerland) in 2002.
In 2010, she completed the European Master Degree in Oral Laser Applications at the University of Barcelona and EMDOLA. After that, she received her Master of Laser in Dermo-aesthetic Pathology at the University of Barcelona. She holds Master of Science degree in Laser Dentistry from RWHT University in Aachen, Germany, and is the Official Representative for AALZ (Aachen Dental Laser Center) in Latin America and Spain. Dr. Pilar has attained Mastership certification in WCLI (World Clinical Laser Institute) in 2011 (Baltimore, Maryland) and recently, she was named the Official Representative of the WFLD (World Federation for Laser Dentistry) in Spain to Official Representative of AALZ in Spain and Latin America.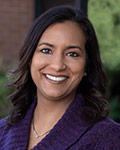 Dr. Reena Kuba is a board certified pediatric dentist. She is a native of Dallas, Texas and is proud to be raising her two daughters there with her husband. Dr. Kuba has been a board examiner for the ABPD since 2010 and is serving her second term on the board's Oral Examination Committee. Dr. Kuba is also serving her second governor-appointed term on the Texas State Board of Dental Examiners Dental Review Committee (DRC). Prior to serving on the DRC, Dr. Kuba served on the state board's Dental Review Panel and was selected to represent pediatric dentistry on the state board's Blue Ribbon Panel.  Dr. Kuba also enjoys volunteering by teaching dental students and residents at the Texas A&M College of Dentistry's Department of Pediatric Dentistry. When she's not "nerding out" at one of her consulting positions, she can be found at her small, private practice in Irving, Texas where providing care to the children in her community is a great joy as is working alongside the strong women on her team. Overall, cultivating a safe, respectful, and compassionate environment for her patients and her team is a top priority for Dr. Kuba.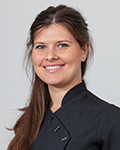 Beata Knysak graduated from King's College Hospital with a distinction in Dental Hygiene and Therapy. Her philosophy is centred around the prevention of oral disease and promotion of good oral health. She is a huge advocate for raising awareness of periodontal health and throughout her 12-year career in the dental industry, she has demonstrated exceptional dedication in transforming patients' oral health and providing them with cutting-edge periodontal laser therapy.
She is currently studying MSc in Advanced Periodontal Practice and is amongst the few Dental Hygienists and Therapists in Europe to provide an advanced non-surgical periodontal laser treatment. She is actively involved in mentoring dental professionals in the UK and internationally. Beata is a Laser Safety Officer and has obtained the Fellowship accreditation from the WCLI and conducted extensive research on periodontal disease and the results of her research have been published in dental journals.
She works in two private dental practices in London and she is highly rated for her excellent clinical skills and proven results. Beata has recently won the award for the Best Dental Hygienist of the Year (2022) in the UK.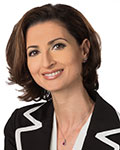 Dr. Marina Polonsky - Canada
Dr. Marina Polonsky graduated from the University of Toronto, Canada in 1999, with the Dean's Gold Medal of Achievement and maintains a private general practice in Ottawa, Canada, with focus on multi-disciplinary treatment utilizing lasers of different wavelengths.
Dr. Polonsky holds a Mastership with WCLI (World Clinical Laser Institute), Master of Science in Lasers in Dentistry degree from RWTH University in Aachen, Germany. She is a recipient of Mastership Certificate with ALD (Academy of Laser Dentistry) and is a recognized member of the ALD Speaker Bureau. Dr. Polonsky is a founder of the Canadian Dental Laser Institute (CDLI), an organization dedicated to providing quality continuing education in Laser Dentistry in Canada. CDLI is the only ALD affiliated international study club in Canada.
Dr. Polonsky is actively involved in the educational aspect of dental laser technology by teaching laser safety courses, Diode and Erbium certification courses, as well as lecturing world-wide on laser-assisted dentistry. She is a key opinion leader (KOL) and a Clinical Mentor for Biolase Technologies Inc. and has been involved in the development of the newest all-tissue laser system, Waterlase Express. Dr. Polonsky is the author of multiple scientific papers, reviews and case reports on the uses of lasers in dentistry, she is the chief editor for JLAD (Journal of Laser-Assisted Dentistry) and a peer-reviewer for LIDS (Lasers in Dental Science) by Springer. Since 2017, Dr. Polonsky has become the Chief Editor of Laser Dentistry issue of the Oral Health Journal and is a member of the Executive Committee of Oral Health.
MORE SPEAKERS COMING SOON!