Athens, Greece
May 12-13, 2023

The World Clinical Laser Institute (WCLI) is putting on a symposium focused on laser application in periodontology, implantology, endodontics, restorative dentistry, pain therapy and others. The WCLI's Europe Forum will feature educational content suited for every dental professional.
This event will also include fascinating keynote addresses from leaders in the dental world, along with multiple social and networking opportunities to relax and make new friends while learning about new groundbreaking dental technologies. The WCLI's Symposiums are one of a kind in the dental profession! We look forward to seeing you there!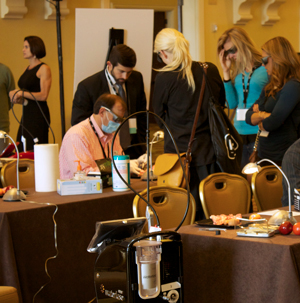 The World Clinical Laser Institute (WCLI) is more than an educational association of dentists seeking clinical knowledge and tips on the latest technologies in dentistry. The largest group of its kind, the WCLI is a closely knit network of thousands of dental professionals who share a passion for improving the patient experience, elevating their clinical results to the highest level, and building the best possible practice they can.
The WCLI has been putting on world-class educational events for over ten years. At WCLI's Europe Forum, dental professionals will improve their knowledge and techniques for established laser procedures, such as laser-assisted periodontal treatment, endo, implant placement, pain therapy and cosmetic dentistry.
Above all else, the Europe Forum is a great place to see old friends, meet new colleagues and forge friendships with mentors from around the world.
It's a weekend of education and fellowship. Register today; don't miss out!
The WCLI 2023 Europe Forum Athens, Greece
May 12-13, 2023
Grand Hyatt Athens
115, Syngrou Avenue
Athens, Greece
Grand Hyatt Athens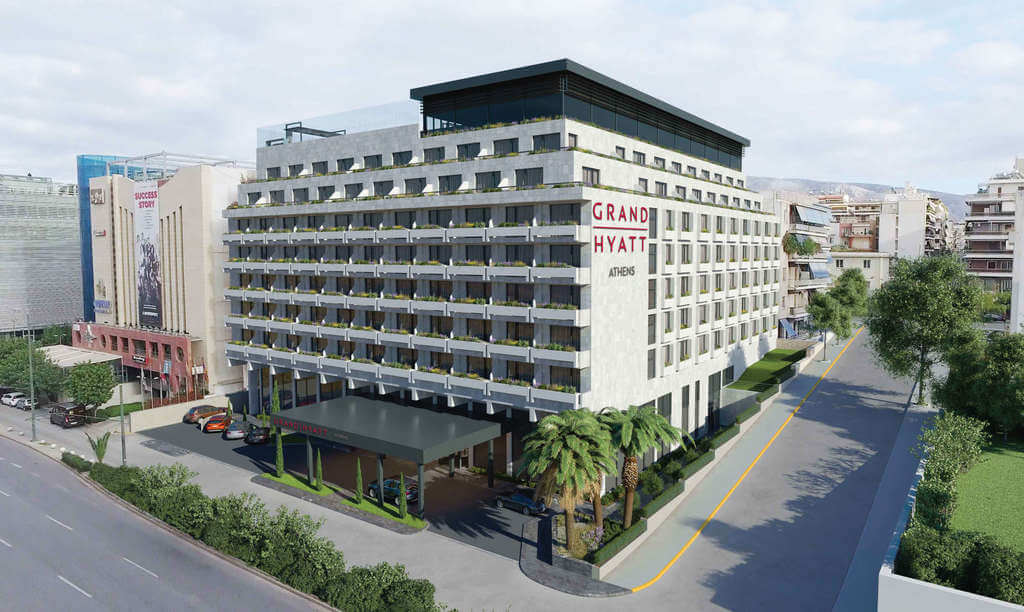 DOCTORS: General Registration

US $650

(Register on or after December 1, 2022)

RDH/Office Staff/Student: General Registration

US $275
Prices including lunches, coffee breaks and Gala Dinner.
Cancellation Policy – Refunds less a $150.00 cancellation fee will be given for cancellations received in writing to [email protected] prior to April 30, 2021. Following this date, no refunds will be given, but a credit
will be issued to use towards another event within one year.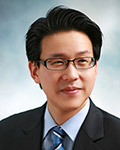 Dr. David Kim received his dental degree (D.D.S.) from the University of Maryland Dental School, and completed his periodontology training and Doctor of Medical Science (D.M.Sc.) in oral biology from the Harvard School of Dental Medicine. Currently, as an Associate Professor at the Harvard School of Dental Medicine, he is also the Director of the Postgraduate Program in Periodontology and the Continuing Education at the Harvard School of Dental Medicine.
Dr. Kim's clinical and research interests have been on the use of innovative concepts, technologies and biomaterials to enhance intraoral soft and hard tissue formation, especially by incorporating the tissue engineering concept to repair and regenerate soft and hard tissue volume for patients requiring dental implants to replace missing teeth.  He has conducted several research projects utilizing laser in treating periodontal diseases as well as treating peri-implantitis and they have been published in peer review journals.
Dr. Kim is a past recipient of the Joseph L. Henry Award recognizing excellence in research and clinical training from Harvard. In addition, he received Balint Orban Research Award, Award for Outstanding Teaching and Mentoring in Periodontics, and Teaching Fellowship from the American Academy of Periodontology.  He is a diplomat of the American Board of Periodontology and maintains a clinical practice in Boston, Massachusetts, USA.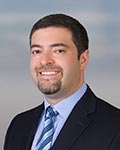 Dr. Meza is a graduate of Vanderbilt University, where he received his B.A. in Psychology in 1997. In 2002, he received his D.M.D. from the University of Connecticut School of Dental Medicine. After graduating from dental School, Dr. Meza went on to receive his specialty training from Temple University School of Dentistry, where he obtained his Certificate in Endodontics. During his residency program, Dr. Meza conducted research using the Biolase Er,Cr,YSGG laser to investigate its effectiveness in disinfecting root canals. The promising results of his research led to a publication in the Journal of the American Dental Association (JADA July 2007, Volume 138 – Research).
Dr. Meza is originally from El Salvador. He is fluent in Spanish. He grew up in Northern Virginia attending Fairfax County Public Schools including Langley High School. After his graduate and professional studies, he returned to Northern Virginia where he has been practicing endodontics since 2004. Dr. Meza practices full time in his private endodontic office but is committed to education and advancing the field of endodontics. He has taught dental students and residents as Clinical Assistant Professor at the University of Maryland Dental School from 2005 until 2017 and now continues to teach and train dentists on the Waterlase iPlus in the full scope of endodontics.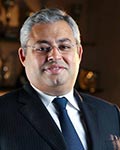 Rami Ghali is a professor  of Prosthodontics at faculty of Dentistry , Ainshams university. His primary mission is doing Implant prosthetics ,fixed, removable and maxillofacial prosthesis. 10 years ago he got his laser studies in Aachen university , Germany and started using LASER in his private practice and spreading LASER knowledge in different universities in Egypt. He has also founded LASER centers in different governmental and private universities in Egypt.
Rami graduated in 1996 from Faculty of Dentistry Cairo university and finished his masters in 2002 and his Phd in 2006 Ain shams university and became full professor in 2016.He currently holds position of vice dean of environmental affairs & community development at Faculty of Dentistry , Ain Shams university.
Aside from teaching & treating patients he actively participated as a volunteer in oral health community events along with other dentists especially in medical convoys.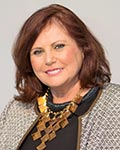 Dr. Pilar Martín graduated in 1987 from the Universities of La Laguna (Spain) and Universidad Odontológica Dominicana (Santo Domingo) with degrees in Medicine, Surgery and Dentistry. In 1996, Dr. Pilar completed her Post Graduate Course in Cosmetic Dentistry at the Baylor Collage of Dentistry in Texas. She has also been trained in the field of surgery with the Master in Implantology, Surgery, Periodontics and Prosthodontics in the University of Bern (Switzerland) in 2002.
In 2010, she completed the European Master Degree in Oral Laser Applications at the University of Barcelona and EMDOLA. After that, she received her Master of Laser in Dermo-aesthetic Pathology at the University of Barcelona. She holds Master of Science degree in Laser Dentistry from RWHT University in Aachen, Germany, and is the Official Representative for AALZ (Aachen Dental Laser Center) in Latin America and Spain. Dr. Pilar has attained Mastership certification in WCLI (World Clinical Laser Institute) in 2011 (Baltimore, Maryland) and recently, she was named the Official Representative of the WFLD (World Federation for Laser Dentistry) in Spain to Official Representative of AALZ in Spain and Latin America.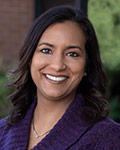 Dr. Reena Kuba is a board certified pediatric dentist. She is a native of Dallas, Texas and is proud to be raising her two daughters there with her husband. Dr. Kuba has been a board examiner for the ABPD since 2010 and is serving her second term on the board's Oral Examination Committee. Dr. Kuba is also serving her second governor-appointed term on the Texas State Board of Dental Examiners Dental Review Committee (DRC). Prior to serving on the DRC, Dr. Kuba served on the state board's Dental Review Panel and was selected to represent pediatric dentistry on the state board's Blue Ribbon Panel.  Dr. Kuba also enjoys volunteering by teaching dental students and residents at the Texas A&M College of Dentistry's Department of Pediatric Dentistry. When she's not "nerding out" at one of her consulting positions, she can be found at her small, private practice in Irving, Texas where providing care to the children in her community is a great joy as is working alongside the strong women on her team. Overall, cultivating a safe, respectful, and compassionate environment for her patients and her team is a top priority for Dr. Kuba.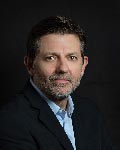 Dr. Dimitris Strakas - Greece
Dimitris Strakas, DDS, MSc, PhD graduated from Aristotle University of Thessaloniki in 2002, his Master of Science in Lasers in Dentistry, in RWTH Aachen University in 2006 and his PhD in Aristotle University of Thessaloniki, Department of Operative Dentistry.
He is the Scientific Director of Aachen Dental Laser Center (AALZ), a University Scholar and head of the Laser Clinic Department of Operative Dentistry, in School of Dentistry, Aristotle University of Thessaloniki, Greece. Since 2019 he is a Visiting Professor at MIU University Cairo. He is the Secretary General of the International Society for Laser Dentistry (ISLD), Vice – President of the Hellenic Academy for Laser Dentistry (HALD) and Member of the Deutschen Gesellschaft für Laserzahnheilkunde e.V. (DGL).
He has many publications and articles on laser dentistry in Greek and international magazines. He has authored one book and translated in Greek three books for Laser Dentistry. He is an Associate Editor for Lasers in Dental Science (LIDS), member of the Editorial Board of Laser Magazine (the International magazine of Laser Dentistry by Oemus Publications) and a reviewer for several peer-reviewed scientific Journals, including Lasers in Medical Science (LIMS), Photomedicine and Laser Surgery, International Journal of Paediatric Dentistry and others.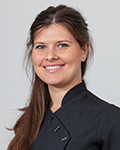 Beata Knysak graduated from King's College Hospital with a distinction in Dental Hygiene and Therapy. Her philosophy is centred around the prevention of oral disease and promotion of good oral health. She is a huge advocate for raising awareness of periodontal health and throughout her 12-year career in the dental industry, she has demonstrated exceptional dedication in transforming patients' oral health and providing them with cutting-edge periodontal laser therapy.
She is currently studying MSc in Advanced Periodontal Practice and is amongst the few Dental Hygienists and Therapists in Europe to provide an advanced non-surgical periodontal laser treatment. She is actively involved in mentoring dental professionals in the UK and internationally. Beata is a Laser Safety Officer and has obtained the Fellowship accreditation from the WCLI and conducted extensive research on periodontal disease and the results of her research have been published in dental journals.
She works in two private dental practices in London and she is highly rated for her excellent clinical skills and proven results. Beata has recently won the award for the Best Dental Hygienist of the Year (2022) in the UK.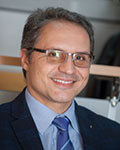 Dr. Ioannis Karoussis - Greece
Dr. Ioannis Karoussis DDS, MSc, PhD graduated at the School of Dentistry, University of Athens, with Distinction of Excellence and specialized in Periodontology since 1999 in Athens University as well as in University of Bern, Switzerland in 2002. In 2000, he completed a Master's degree (MSc) in Oral Biology with Distinction of Excellence at University of Athens. Also he obtained a Mastership Certificate for Laser Therapy in Dentistry, Aachen University Germany in 2012.
Since 2004, Dr. Karoussis is working as a staff member at Department of Periodontology, School of Dentistry. He served for 10 years as co‑ordinator for the Postgraduate clinic of Periodontology and for the Clinic for Implant Dentistry at the University of Athens and he is the former Associate Editor of the Journal "Odontostimatological Progress" and past-President of the Hellenic Society for Odontostomatological Research.
Furthermore, he runs a private practice limited to Periodontics and Implant Dentistry and he has received several awards for his research in Greece and internationally, he authored more than 40 papers in international journals and a 100 more in Greek scientific journals as well as 4 textbooks in the Greek language.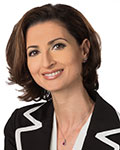 Dr. Marina Polonsky - Canada
Dr. Marina Polonsky graduated from the University of Toronto, Canada in 1999, with the Dean's Gold Medal of Achievement and maintains a private general practice in Ottawa, Canada, with focus on multi-disciplinary treatment utilizing lasers of different wavelengths.
Dr. Polonsky holds a Mastership with WCLI (World Clinical Laser Institute), Master of Science in Lasers in Dentistry degree from RWTH University in Aachen, Germany. She is a recipient of Mastership Certificate with ALD (Academy of Laser Dentistry) and is a recognized member of the ALD Speaker Bureau. Dr. Polonsky is a founder of the Canadian Dental Laser Institute (CDLI), an organization dedicated to providing quality continuing education in Laser Dentistry in Canada. CDLI is the only ALD affiliated international study club in Canada.
Dr. Polonsky is actively involved in the educational aspect of dental laser technology by teaching laser safety courses, Diode and Erbium certification courses, as well as lecturing world-wide on laser-assisted dentistry. She is a key opinion leader (KOL) and a Clinical Mentor for Biolase Technologies Inc. and has been involved in the development of the newest all-tissue laser system, Waterlase Express. Dr. Polonsky is the author of multiple scientific papers, reviews and case reports on the uses of lasers in dentistry, she is the chief editor for JLAD (Journal of Laser-Assisted Dentistry) and a peer-reviewer for LIDS (Lasers in Dental Science) by Springer. Since 2017, Dr. Polonsky has become the Chief Editor of Laser Dentistry issue of the Oral Health Journal and is a member of the Executive Committee of Oral Health.
Dr. Fernando Meza (United States) — Endodontics
Laser Energy is Bactericidal: The Benefits of the Waterlase iPlus in Laser Assisted Endodontics
Bacteria is predominantly responsible for irreversible pulpitis and the eventual necrosis of the pulp. Long-standing infection within the root canal leads to apical periodontitis. Our aim as dentists and endodontists in treating apical periodontitis is to remove the pulpal tissue or what's left of it and clear the bacteria from all parts of the root canal system. The provider is often challenged by curvatures and difficult-to-reach anatomical variations such as isthmuses, lateral canals, and dentinal tubules where bacteria reside. Laser-assisted endodontics using erbium lasers is consistently showing how irrigating solutions can be agitated within the confines of the main root canal space for enhanced disinfection and debridement of bacteria and biofilm deep within the dentin.
A discussion about the bactericidal properties of lasers will be presented including endodontic case reports showing the advantages of using the Waterlase iPlus Er,Cr:YSGG laser for root canal treatment. The possible mechanisms for the bactericidal effect of lasers will be discussed. I will present and discuss studies on the advantages of laser use with respect to biofilm disruption, and dentinal tubule penetration, and discuss the limitations of current non-laser canal irrigation methods. The presentation will focus on the importance of photoacoustics in laser-activated irrigation (LAI), with sodium hypochlorite, and how the photomechanical, hydrokinetic system is able to deliver enhanced disinfection of the entire root canal anatomy.
Dr. David M. Kim (United States) — Periodontology/Implantology
Laser-Assisted Periodontal and Implant Therapies: Maintaining Healthy Teeth and Implants
Clinicians routinely use dental laser therapy to treat periodontal disease and peri-implant disease, and we now have growing evidence of its safety and efficacy. This presentation will demonstrate the benefits of incorporating dental laser therapy into your clinical practice and participants will have more in-depth knowledge and confidence in recommending this treatment modality to their patients.  
Prof. Rami Ghali (Egypt) — Cosmetic Dentistry
Laser Smile Design and Digital Dentistry: The Crew Behind the Scenes in Smile Makeover
In today's world of social media, film making industry and fast paced technology the demands of patients for esthetics have dramatically changed. And with the advent of LASER technology, smile design and Digital workflows in dentistry with their advantages, applications and use in every day practice the way clinicians analyze, diagnose and treat cases has also remarkably changed. In this lecture we are going to discuss the role of team, technology and sound science in treating a gummy smile case using LASER, smile design and total digital solutions to reach predictable results and patient satisfaction in a way that leads to success.
Dr. Pilar Martin (Spain) – Dental Dermatology
Orofacial Optimization with YSGG Laser
In my presentation I will assess the importance of the optimization of the orofacial area, specially around the lips, to improve shape, volume, nose-lip and nose-chin relationship, colour, hydration status, profile (vermillion) and function; and how all this can be approached with a YSGG laser together with diode lasers, fillers and regenerative techniques with a minimally invasive vision.
We use diode and erbium laser systems for the versatility that allow us to realize at the same time different management of hard and soft tissues, with high precision and minimally invasive treatments. Moreover, we use fillers, Botox as well as microsurgery and regeneration techniques. From a diagnostic point of view, we use digital smile study, models, pictures, lateral X-Rays, cephalometric and ultrasound studies with a complete clinical exploration of mouth and facial compartments, especially on the lower 1/3 of the face.
With the management proposed for orofacial structures, we can improve the function and beauty of the patient, contributing with harmony and balance of the facial and smile appearance and using less amount of fillers, cosmetic surgeries & etc. We achieve an optimization of the results obtained with this thorough technique, where the contribution of laser systems to other techniques, allow us to give a more accurate and predictable outcome both for the professional and the patient.
Dr. Dimitris Strakas (Greece) — Oral Surgery
2780 nm and 940 nm. Why Soft Tissue "Loves" These Wavelengths
Ms. Beata Knysak (United Kingdom) – Diode/Periodontology
Transforming Oral Hygiene and Enhancing Outcomes of Non-Surgical Periodontal Therapy with Laser Technology
Today's dental hygienists and therapists have an opportunity to integrate laser technology into their practice to achieve better clinical results, patient comfort and quicker recovery. Laser therapy can greatly expand the field of dentistry to address patients' clinical needs and to perform holistic periodontal treatment in a more efficient and minimally invasive manner.
When used as an adjunct, dental lasers can perform excellent tissue detoxification with high bactericidal and photobiomodulation effect and nowadays they are expected to be one of the most promising new modalities for treatment of periodontitis and peri-implant diseases. Application of 940nm diode and 2870nm Waterlase iPlus lasers within Dental Hygienist and Therapists' scope of practice will be discussed in this presentation.
Dr. Reena Kuba (United States) – Pediatric Dentistry
Enhancing Treatment for Your Pediatric Dental Patients with a YSGG Laser
Many pediatric dentists think incorporating a laser in their practice is unnecessary. "My patients won't sit still", "The laser will slow me down", "I don't want to do frenectomies so I don't need a laser" are many of the roadblocks we create for ourselves. Sadly, these hesitations stand in the way of delivering advanced, improved care to our patients. 
This presentation shows pediatric dentists the advantages of incorporating a YSGG laser to enhance patient care by delivering kinder, gentler treatment as well as performing procedures that would previously have been referred out to other providers. The discussion will include hard and soft tissue procedures that can be easily performed without "slowing down" the office workflow. In addition, the presentation will include how this improved care thru advanced technology can set your practice apart- happier patients leading to happier parents in addition to happier staff members- all leading to more patient referrals and a thriving pediatric dental practice.
Dr. Ioannis K. Karoussis (Greece) – Periodontology
The Use of Diode Laser in Periodontal Plastic Surgery
The term "plastic surgery of periodontal tissues" describes surgical techniques aiming at the elimination or correction of various lesions of anatomical, developmental or traumatic etiology, located at the gingiva or alveolar mucosa, the reduction, maintenance or increase of alveolar ridge dimensions, the correction of gingival pigmentations, the correction of the asymmetry of the gingival margin in the aesthetic zone (mainly in the maxillary region) and the exposure of impacted teeth for orthodontic reasons.
Diode lasers are an excellent alternative option with several advantages over classical methods in periodontal plastic surgery. Lasers may apply in several operations such as frenectomy, esthetic crown lengthening, gingivectomy, gingivoplasty, operculum removal, removal of gingival pigmentations, exposure of impacted teeth and implants etc.
This lecture will present the use of diodes for periodontal plastic surgery reasons. Through the presentation of several clinical cases, the advantages of laser applications and especially of 940nm wavelength will be elucidated. Clinical tips and tricks will be provided for a state of the art laser application. Furthermore, the expansion of the clinician's capability and competence by applying laser surgery in the everyday clinical practice will be discussed.
Dr. Marina Polonsky (Canada) – General Dentistry
Lasers in Restorative Dentistry: How, How Long, Why and Why Not!
Restorative Dentistry encompasses restoring hard tissues (teeth and bone) and soft tissues (lips, cheeks, periodontium) back to health. This lecture will focus on applications of lasers, both Er,Cr:YSGG 2780nm and diode 940nm, in restoring function to teeth, laser analgesia mechanisms, removing soft tissue pathology, esthetic rehabilitation including veneer removal and TMJ therapy to improve joint function.
Opening Event & Welcome Address — Dr. Marina Polonsky
Laser Smile Design and Digital Dentistry: The Crew Behind the Scenes in Smile Makeover — Dr. Prefessor Rhami Ghali (Egypt)
Laser-Assisted Periodontal and Implant Therapies: Maintaining Healthy Teeth and Implants — Dr. David M. Kim (USA)
Transforming Oral Hygiene and Enhancing Outcomes of Non-Surgical Periodontal Therapy with Laser Technology — Ms. Beata Knysak (UK)
LUNCH: The Grand by Interni
780 nm and 940 nm. Why Soft Tissue "Loves" These Wavelengths — Dr. Dimitris Strakas (Greece)
Laser Energy is Bactericidal: The Benefits of the Waterlase iPlus in Laser Assisted Endodontics — Dr. Fernando Meza (USA)
Laser Physics Review for Associate Fellowship Examination (Optional) — Dr. Marina Polonsky
WCLI Associate Fellowship Exam — Dr. Marina Polonsky
Second Day Opening Remarks — Dr. Marina Polonsky
Orofacial Optimization with YSGG Laser — Dr. Pilar Martin (Spain)
Enhancing Treatment for Your Pediatric Dental Patients with a YSGG Laser — Dr. Reena Kuba (USA)
LUNCH: The Grand by Interni
Panel Discussion: Role of Laser in Providing Better Patient Care in Dentistry? – Dr. Meza, Dr. Kim, Prof. Ghali;
Moderated by Dr. Dimitri Straka
The Use of Diode Laser in Periodontal Plastic Surgery — Dr. Ioannis Karoussis (Greece)
Lasers in Restorative Dentistry: How, How Long, Why and Why Not! — Dr. Marina Polonsky (Canada)
Closing Remarks — Dr. Marina Polonsky