Barcelona   Meliá Barcelona Sarrià

The World Clinical Laser Institute (WCLI) is putting on a symposium focused on laser application in periodontology, implantology, endodontics, restorative dentistry, pain therapy and others. The WCLI's Europe Forum will feature educational content suited for every dental professional.
This event will also include fascinating keynote addresses from leaders in the dental world, along with multiple social and networking opportunities to relax and make new friends while learning about new groundbreaking dental technologies. The WCLI's Symposiums are one of a kind in the dental profession! We look forward to seeing you there!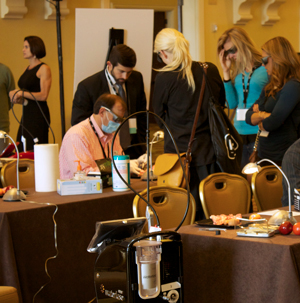 The World Clinical Laser Institute (WCLI) is more than an educational association of dentists seeking clinical knowledge and tips on the latest technologies in dentistry. The largest group of its kind, the WCLI is a closely knit network of thousands of dental professionals who share a passion for improving the patient experience, elevating their clinical results to the highest level, and building the best possible practice they can.
The WCLI has been putting on world-class educational events for over ten years. At WCLI's Europe Forum, dental professionals will improve their knowledge and techniques for established laser procedures, such as laser-assisted periodontal treatment, endo, implant placement, pain therapy and cosmetic dentistry.
Above all else, the Europe Forum is a great place to see old friends, meet new colleagues and forge friendships with mentors from around the world.
It's a weekend of education and fellowship. Register today; don't miss out!
The WCLI 2022 Europe Forum
Meliá Barcelona Sarrià
May 20 -21, 2022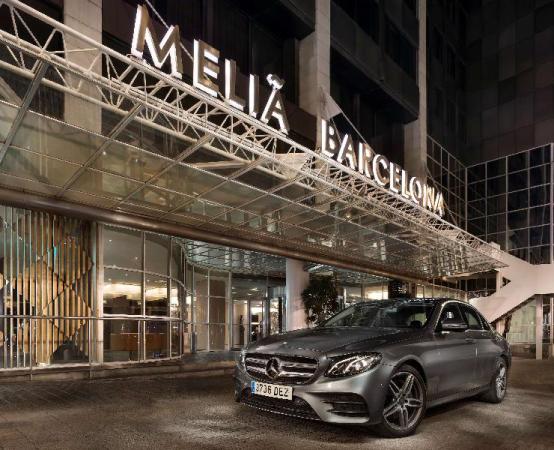 DOCTORS: Early Bird Registration

US $445

Register before November 30, 2021.

DOCTORS: General Registration

US $650

RDH/Office Staff/Student: General Registration

US $275
Prices including lunches, coffee breaks and Gala Diner.
Cancellation Policy – Refunds less a $150.00 cancellation fee will be given for cancellations received in writing to [email protected] prior to April 30, 2021. Following this date, no refunds will be given, but a credit
will be issued to use towards another event within one year.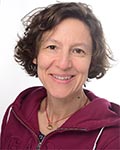 Prof. Eugenia Anagnostaki
Graduated from Hamburg University Dental School and worked in a group practice in Germany for two years. Since 1999, she has been in private practice in Rethymno-Crete-Greece. Dr. Anagnostaki has been involved in laser dentistry since 2002 using first Er:YAG, then since 2004 KTP, 2005 Er:Cr,YSGG and CO2, 2006 Diode 810nm, 2007 Diode 940nm, 2009 Diode 1064nm and 2017 Diode 445/660/970 nm. 
She has achieved several Certifications as Master of Science in Lasers in Dentistry (University of Genova), Mastership of the Society of Oral Laser Applications (SOLA International Vienna), Academy of Laser Dentistry Fellow,Standard Proficiency of ALD, Associate Fellowship WCLI Erbium / Diode,Master Laser Course in Paediatric and Adolescent Dentistry,Master Laser Course in Periodontal Surgery And Aesthetic Tissue Management and 1-Year CE Program in Aesthetic Dentistry at the New York University
She is an active member of the Hellenic Society for Oral Laser Applications HELSOLA (currently president),  and the Board Member of Laser Education International (LEI). She has been awarded for the best presentation at the graduation of the 1 year program at the New York University "Advances in Aesthetics and Oral Rehabilitation".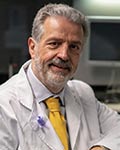 Prof. Josep Arnabat i Dominguez earned a Bachelor of Medicine and Surgery from Autonomous University of Barcelona in 1981. A couple of his accomplishments include: Medical Specialist in Stomatology from University of Barcelona and Doctor in Medicine and Surgery (PhD) from University of Barcelona.
Prof. Arnabat is a member of the Spanish Society of Periodontology, Spanish Society of Laser Odonto-Stomatology and World Federation for Lasers in Dentistry. He also has a Diplome Interuniversitaire European, les Lasers Medicaux 2001 He is a Professor of the Master degree program in Oral Surgery and Implantology  in Dentistry School at the University of Barcelona, Spain and Co- Director at the Master laser in Dentistry EMDOLA (European Master Degree in Oral Laser Applications) University of Barcelona. Spain
Responsible for international relations of Dentistry School. Faculty of Medicine and Health of Science. He loves to practice with lasers and has 2 Private dental practice in Barcelona, Spain. As a professor he has collaborated in 6 dentistry books, 24 Publications in JCR-index dental Journals,14 Publications in Spanish Journals and has lectured in over 100 communications to national Congresses and over 40 at internationals Congresses.
Prof Arnabat belongs to several scientific societies as Member of the WFLD Past -Chairman of the European division (2012-14), founder of Spanish Society of Laser in Dentistry SELO and Past-President (2010-14), founder of Spanish Society of Oral Surgery, member of Spanish Society of Periodontology, and member of Spanish Society of Dental Prosthesis.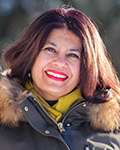 Preety Desai, BSc, DDS, Dip Periodontics, MSc Laser is the first Canadian periodontist implementing the all tissue laser into her periodontal practice since 2006. She has specialized in Periodontics at the University of British Columbia in Vancouver, BC Canada. She has an MSc Degree in Laser Dentistry from AALZ, Aachen University and Mastership at the WCLI. She pioneered and implemented the YSGG all tissue laser into all aspects of periodontal and implant surgery since 2006. She is clinical associate professor at University of British Columbia and is passionate about sharing her experience of the advantages laser technology into her specialty practice. Leading the Spear Study Club and multiple others, she has also lectured at the American Academy of Periodontology, Academy of Osseointegration and enjoys sharing her experience with lasers and periodontics.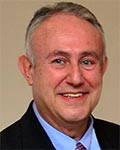 Antonio J. España, MD, DDS, MSc, PhD. is Associate Professor of Oral Surgery and Professor of the Master of Oral Surgery and Implantology at University of Barcelona. Prof. España is also the Director of the Master Degree Program in Oral Laser Applications and Spanish Coordinator of European Master Degree in Oral Laser Applications. He is also a Past President and Founder of the Spanish Society of Laser Dentistry.
He has been working with lasers for over 25 years and has published a book on CO2 lasers. He has a diploma Interuniversitaire Europeen, les Lasers Medicaux. Prof. España is the Spanish Delegate for WFLD (World Federation of Lasers dentistry). He is fluent in English and French and enjoys lecturing at both national and international levels, about oral surgery assisted with lasers.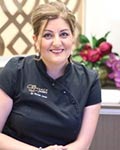 Dr Marjan Jones is owner and lead dental surgeon Enhance Dentistry in Brisbane Australia. She also holds qualifications as an International Board-Certified Lactation Consultant (IBCLC).
Her dental practice is focused on establishing optimum oral function across the lifespan including enabling prolonged and competent breastfeeding through release of oral restrictions, oral myofunctional therapy and myofunctional orthodontics.   She treats patients as young as a few days old till those of elderly age.  Her protocol pioneered a multi-disciplinary approach to surgical release of oral ties in Australia.
She has co-founded the Tongue Tie Institute – dedicated to education about the management of soft tissue dysfunction resulting from oral restrictions through a multi-disciplinary approach. 
She co-founded the International Consortium of Ankylofrenula Professionals (ICAP) and served on the board as the chairperson for two years. Prior to that, she served on the International Affiliation of Tongue Tie Professionals (IATP). She is a reviewer of manuscripts for the International Journal of Human Lactation.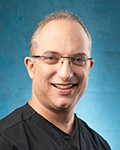 Dr Kably received his dental surgeon degree in the Universidad Tecnológica de México and attended the
postgraduate program at New York University College of Dentistry where he obtained his Endodontics
Certificate. Dr. Kably has been a private practitioner in endodontics for over 20 years, and he also received his mastership and MSc in lasers in dentistry from AALZ in Germany where he now lectures in booth programs internationally. He recently received the WCLI Mastership as well.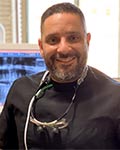 Dr Youssef Sedky is an MSc. And has the PhD. in Orthodontics and Dentofacial Orthopedics, he also completed a MSc. 'Laser in Dentistry' at RWTH Aachen University in Germany and teaches as a lecturer in Aachen dental laser center.
Dr Sedky is a lecturer in the department of orthodontics and became a head of the Dental laser center in the Faculty of dentistry Misr International University (MIU) Cairo, Egypt. He is an active member for the ISLD (International society for laser dentistry) and will be the Organizing Chairman of the next congress in October 2020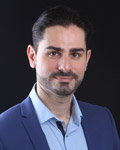 Ariel Savion is a board certified diplomate in oral Implantology (ICOI), and during study in oral Implantology at Frankfurt University,  he received his "Mastership" and "Master of Science"  in laser dentistry degree from Aachen University.
Dr. Savion a board member of the International Association Microscopic Dental Club that promotes microscopic dentistry worldwide. Dr. Savion is the owner of the "Savion Study Club", a learning  platform in "laser assisted microscopic surgery & dentistry". In his private clinic, he focuses in laser assisted Implantology and aesthetic dentistry in a minimally invasive approach. Moreover, Dr. Savion is a dental photographer under microscopic magnification that highlights his passion and precision in the dental and surgical field.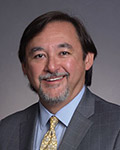 Dr. Christopher J. Walinski
Christopher J. Walinski, DDS has been an author, inventor and innovator in Laser Dentistry for over two decades.  His 2003 text on laser dentistry has been published in over ten languages.  He is the Executive Director of the World Clinical Laser Institute; the largest organization of its kind and is a Founding member of the American Academy of Oral Systemic Health.  Chris is past Editor-in-Chief of the Journal of Laser Assisted Dentistry, and is a Diplomate and Past-President of the World Congress of Minimally Invasive Dentistry.
At The Touro College of Dental Medicine, he is an Associate Professor and Laser Safety Officer.  He is also a Visiting Professor at Taipei Medical University College of Oral Medicine, and frequent lecturer at Harvard University, emphasizing dentistry using lasers and other minimally-invasive techniques.
Prof. Eugenia Anagnostaki (Crete) — General Dentistry
Diode 940 nm Dental Laser Application in Bleaching Procedures
PBM
The efficacy of Photobiomodulation (PBM) has been questioned for long years, even though its discovery and research goes back to the late sixties. Nowadays, mainly due to improvement in understanding of the underlying mechanisms of action, PBM is more and more widely accepted. The field of application of PBM is extensive: from aphthous ulcers to temporomandibular disorders and wound healing. Still, different protocols, parameters and treatment modalities can cause discrepancies in the results of the treatment. Ideally, a standard isation should be attempted so that practitioners can apply and benefit in everyday clinical practice.
Whitening
Dental bleaching as a sole treatment or as part of an aesthetic rehabilitation, is widely performed in everyday practice. How can Lasers enhance the procedure? Which Lasers can be used? Which hand pieces can be used? Is there evidence behind all this? During the lecture, participants will learn how to safely and successfully perform Laser assisted professional dental bleaching.
Prof. Josep Arnabat (Spain) — Implantology
Application of YSGG Laser in Implantology
The laser Implantology applications can be classified by the time that we are going to use it. We can use it in the first surgical phase, during the second surgical phase or on posterior phases that present some soft tissues or peri-implantitis diseases. In this lecture, we will be discus about the f second surgical stage of surgery and how laser can assisted in the Peri-implantitis. 
In the second-stage surgery of submerged healed implants Er,Cr:YSGG laser has a successful result, but  implants located in aesthetic zone or in areas with insufficient surrounded by keratinized mucosa it will be a problem.  In order to improve this results, we proposed a new technic to improve this procedure; instead to eliminate all the keratinized mucosa, we recommend a rolling-flap, so that the keratinized mucosa in palatine zone can be move to the bucal zone so the keratinized mucosa is preserved to the maximum. 
The widespread placement of dental implants throughout the world has increased even further in recent years. Although the implant success rates are very high, peri-implant diseases are gradually appearing, with a strong impact upon many implant cases. Specifically, two peri-implant disorders affect dental implants: mucositis and peri-implantitis. The prevalence of mucositis and peri-implantitis has increased in recent years. In this regard, the latest metaanalyses show mucositis to be manifest in 42.9% of the cases (95%CI 32-54%) and peri-implantitis in 21.7% (95%CI 14-30%)
A number of laser systems have been used in the different phases of peri-implantitis treatment. Depending on the operating wavelength involved, lasers can be used in different phases with the aim of securing the best results. In this regard, Er,Cr:YSGG, and diode have been used for the decontamination of implant surfaces. In non-surgical peri-implantitis treatments, lasers are used to decontaminate the implant surface and also to reduce inflammation of the peri-implant mucosa. Some laser systems are better suited for application in this phase, since such procedures do not involve the raising of a tissue flap. In this regard, optical fiber lasers are the ideal choice in such situations.
Dr. Preety Desai (Canada) — Periodontics/Implantology
Advanced Surgical Laser Techniques for Periodontics and Implants – Implementing YSGG for Superior Results
The Er,Cr:YSGG laser is the ideal surgical laser for the periodontium and implants.  The 2780nm wavelength enables complete biofilm removal off root surfaces and ailing dental implants, facilitating bone and soft tissue regeneration without biologics. Learn about novel and innovative methods to extract and socket preserve teeth with laser, decontaminate the socket with laser, treat peri-implantitis with laser and harvest autogenous palatal donor tissue with laser. Learn how to introduce these novel procedures amongst many others into your surgical practice.
Prof. Antoni España MD, DDS, PhD (Spain) — Oral Surgery
Applications of YSGG and Diode 940 Lasers in Surgery
The combination of Er,Cr:YSGG and 940 nm diode lasers offer great versatility in oral cavity surgery. Both can be used on soft tissues, but only Er,Cr:YSGG can be used for osteotomies or ostectomies.
Over soft oral tissues all high power lasers can be used. Not all the high power lasers have the same absorption by chromophores presents in the soft tissue what implies different penetration according their wavelength. The action of these lasers is based in a photothermal effect. The thermal effect can damage the samples obtained for biopsy. Depending on its wavelength we can obtain several degrees of thermal damage. To remove bone we can use the Er,Cr:YSGG laser, which is not possible with the diode, but with the 940 nm diode laser we can do Photo-Bio-Modulation, an important aspect for the good evolution of the postoperative period. Therefore, the combination of both lasers represents a qualitative leap in the care of our patients.
During the presentation, different clinical cases by using the Er,Cr:YSGG and diode 940 nm lasers will be reported and discussed.
Dr. Marjan Jones (Australia) – Frenectomy/Pediatric Dentistry
Michelangelo at Work: The Effect of Tongue Tie on the Orofacial Master Sculptor
Wolff's law dictates that bones will adapt to the degree of mechanical loading, such that an increase in loading will cause the architecture of the internal, spongy bone to strengthen, followed by the strengthening of the cortical layer.
When applied to the orofacial region, it means that beyond genetics, our muscle function influences our occlusion and dental relationship as well as facial features. These in turn affect several key functions such as nourishment, breathing, speech and posture. The tongue is the most influential of these muscles and hence a restricted lingual frenum will have negative repercussion.
A frenectomy – the release of tight restricted frena – has become an area of keen interest to dental surgeons. Experience has shown that beyond a team approach, a thorough (functional) release is key to optimum outcomes. Research and experience have shown that the Waterlase facilitates a through release without collateral damage that can occur through use of other tools. 
Dr. Isaac Kably (Mexico) - Endodontics
Laser Assisted Endodontics Beyond the Apex
In this time together we will discuss how a laser combination can be of  benefit for the patient, clinician and treatment outcome. From dentin hypersensitivity, pulp exposure and decontamination of the area for immediate restoration, passing thru Laser assisted Endodontic treatments for decontamination, bio-stimulation and recovery in a much faster, smarter and chemical free form. And finally ending with Laser assisted Endodontic Microsurgery to solve cases where conventional Endodontics fail and Lasers can help for decontamination and  a faster bone regeneration using laser energy to work in our favor.
Dr. Ariel Savion (Israel) – Laser Marketing
Effective Marketing of Laser Dentistry for Differentiation
The growth of dental technology has pushed the industry forward in incredible ways. Practices that use dental lasers are able to offer patients unprecedented treatment compared to practice relying on traditional high-speed drills. However, it isn't enough to own a laser and provide advanced treatment to your existing patients. In order to properly reap the rewards of your technology and grow your practice you have to understand how to market yourself as a laser dentist. 
As clinician and own dental practice we are faced with the challenge of reaching patients in their area, competing with others to get the word out about their services. Utilizing social media channels in your practices' dental marketing strategy is an easy and cost-effective way to demonstrate the effectiveness and clinical advantage using Biolase lasers. What is the most effective way to be conservative, painless, minimal invasive dentist and how can we help patients to access the most advanced care in dental treatment. with laser technology we can offer our service to anxious or dental phobia patients, and treat in different dental fields with predictable outcomes. In the presentation, I will share documented protocol step by step using lasers in gummy smile cases and demonstrate how it can promote us as advanced, creative and innovative dentists. 
Hence, don't stand behind, move forward, be an innovative dentist and change your professional life for the better. 
Prof. Youssef Sedky (Egypt) — Orthodonticts
Diode Laser: My Epic Wand in Orthodontics
The present era of modern dentistry revolves around utilizing technology and using techniques that are able to address the challenges faced on daily basis. Future of patient's satisfaction practice, including pain reduction, faster treatment procedures and better results in orthodontics practice can be achieved, to the one that understands the fundamentals' for use of laser in the field of Orthodontics. The unique characteristics of lasers make it possible to perform treatment modalities beyond those available via conventional techniques. 
Laser gained its place in solving a variety of problems relating to orthodontic treatment ranging from brackets debonding and enamel surface etching to mucogingival surgery. Lasers with different wavelengths can manage both hard and soft tissue problems. Moreover, low level lasers were reported to be beneficial in pain control in accelerating the rate of tooth movement. This presentation based on research, evidence base and clinical experience will demonstrate the possible applications of laser technology in the orthodontics.
Chris Walinski (USA) – General Dentistry
Lasers: Where Do We Go From Here?
Over the course of many years, we have been witness to a wider range of procedures which have become recognized by the FDA as safe and appropriate for use with an Er,Cr:YSGG laser. This presentation will evaluate current topics in laser dentistry with an eye to the future. Recent published and unpublished works will be cited. Audience participation may be requested, so please come prepared with your own comments and suggestions for the direction of future scientific research.
OPENING REMARKS & WELCOME ADDRESS — Dr. Chris Walinski
Advanced Surgical Laser Techniques for Periodontics and Implants — Dr. Preety Desai
Diode Laser: My Epic Wand in Orthodontics — Prof. Youssef Sedky
Michelangelo at Work: The Effect of Tongue Tie on the Orofacial Master Sculptor — Dr. Marjan Jones
Laser Assisted Endodontics Beyond the Apex — Dr. Isaac Kably Mizrahi
Applications of YSGG and Diode 940 Lasers in Surgery — Prof. Antoni España
ASSOCIATE FELLOWSHIP EXAMINATION (OPTIONAL)
SECOND DAY OPENING REMARKS — Dr. Chris Walinski
Application of YSGG Laser in Implantology — Prof. Josep Arnabat
Effective Marketing of Laser Dentistry for Differentiation — Dr. Ariel Savion
Laser Assisted Endodontics Beyond the Apex — Dr. Isaac Kably Mizrahi
Diode 940 nm Dental Laser Application in Bleaching Procedures — Dr. Eugenia Anagnostaki
Lasers: Where Do We Go From Here? — Dr. Chris Walinski
CLOSING REMARKS — Dr. Chris Walinski