2023 Asia-Pacific Symposium
Kuala Lumpur, Malaysia
OCTOBER 7-8, 2023

The World Clinical Laser Institute (WCLI) is putting on a symposium focused on laser application in periodontology, implantology, endodontics, restorative dentistry, pain therapy and others. The WCLI's International Symposium will feature educational content suited for every dental professional.
This event will also include fascinating keynote addresses from leaders in the dental world, along with multiple social and networking opportunities to relax and make new friends while learning about new groundbreaking dental technologies. The WCLI's Symposiums are one of a kind in the dental profession! We look forward to seeing you there!
The World Clinical Laser Institute (WCLI) is more than an educational association of dentists seeking clinical knowledge and tips on the latest technologies in dentistry. The largest group of its kind, the WCLI is a closely knit network of thousands of dental professionals who share a passion for improving the patient experience, elevating their clinical results to the highest level, and building the best possible practice they can.
 At this year's Asia-Pacific Symposium, dental professionals will improve their knowledge and techniques for established laser procedures, such as laser-assisted periodontal treatment, endo, implant placement, pain therapy and cosmetic dentistry.
Above all else, the WCLI's 2023 APAC Symposium is a great place to see old friends, meet new colleagues and forge friendships with mentors from around the world.
It's a weekend of education and fellowship. Register today; don't miss out!
DOCTORS: Pre-Registration

$495 US

Register by April 30, 2023 to recieve the Pre-Registration discounted tuition cost.

DOCTORS: General Registration

$695 US

Register after April 30, 2023 to receive the General Registration tuition cost.

RDH/Office Staff/Student: General Registration

$295 US

Tuition cost for Dental Hygienists, office staff members or current dental students.
Due to global pandemic conditions, if registered attendees encounter last-minute travel restrictions, WCLI will process tuition refunds within 30 to 60 business days of cancellation.
Contact [email protected] to learn more.
Prices including lunches, coffee breaks and Gala Diner
.
Cancellation Policy – Refunds less a $150.00 cancellation fee will be given for cancellations received in writing to [email protected] prior to August 30, 2023. Following this date, no refunds will be given, but a credit will be issued to use towards another event within one year. Event schedule is subject to change without notice.
2023 Kuala Lumpur
Asia-Pacific Symposium
Saturday, October 7, 2023 – Sunday, October 8, 2023
8:00 AM – 5:00 PM
Hilton Kuala Lumpur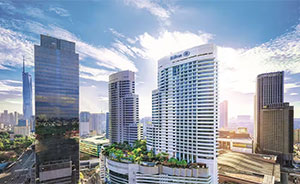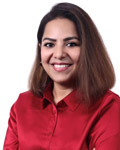 Dr. Apoorva Gupta - India
Dr Apoorva Gupta, a Gold Medalist Post Graduate in Periodontics and Oral Implantology is one of the principal expert on Laser Dentistry in India. She is the first and only Periodontist in New Delhi and NCR to implement Waterlase All Tissue Laser procedures into her specialty practice and has become the only dentist in North India to obtain Masters in Laser Dentistry from World Clinical Laser Institute, California, USA.
She graduated from Meerut University with distinction and completed her Post graduation (Cert) in Endodontics from IGNOU, at Maulana Azad Medical College (MAMC), New Delhi. She is trained and certified in Periodontal Plastic and Esthetic Surgeries, Bologna, Italy. She has also received certification in Advanced Aesthetic & Cosmetic Dentistry at Belgium and Switzerland.
She is a certified inhalation conscious sedationist. She has been honoured with Best Specialists of the year – Periodontist award at Famdent, Indian Dental Oscars, Mumbai. She is the Course Director and Principal Instructor of WCLI Associate Fellowship in Laser Dentistry program in India. She is also a trainer and speaker for National and International Laser Dentistry Courses. She mentors Clinical Periodontics workshop at Smile India Academy, New Delhi. She has to her credit several papers and publications in various National and International Dental Journals.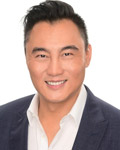 Dr. Lawrence Lau - Australia
Before entering dentistry, Dr Lawrence attended boarding school at St Joseph's College, Hunter's Hill. In 1997, he graduated from the University of Sydney with a Bachelor of Dental Surgery, with honours, receiving an academic prize in Prosthetic Dentistry.
Since graduation, Dr Lawrence has spent extensive time on continuing education, to keep his dental practice at the forefront of dental technology. This includes the use of CEREC technology, to optimise the outcomes of his cosmetic and restorative procedures, laser dentistry, guided implant surgery, and a range of orthodontic treatments. His enthusiasm in expanding his knowledge comes from understanding the fact that dentistry is a relentlessly evolving practice.
Dr Lawrence is always eager to contribute to the dental scholarship of his colleagues. Lawrence frequently gives lectures both locally and internationally on the subjects of cerec, laser, and guided implant surgery.
Outside of dentistry, Lawrence is chasing around his three adorable (sometimes) children. He also lets off steam by working out in Wing Chun Kung Fu.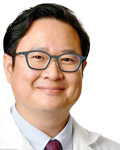 Dr. Phillip Kang - United States
Dr. Kang is a recognized lecturer and researcher on dental implant-related topics, laser therapy, as well as traditional periodontal therapy. He is involved in multiple clinical research trials evaluating immediate dental implant placement, immediate provisionalization and loading, various surgical techniques, designs of dental implants, laser-assisted treatment of periodontal diseases and peri-implantitis, and management of complications.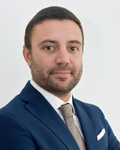 Dr. Miguel Martins - Netherlands
Miguel Rodrigues Martins graduated as Doctor in Dental Sciences (DDS) in Universidade do Porto, Portugal. Soon after, he followed an University Specialization in Oral Implantology at Universidade Santiago de Compostela, Spain. From 2008-2010 he completed his Master of Science (MSc) Lasers in Dentistry at RWTH Aachen University in Germany where he also obtained the Laser Safety Officer (LSO) certification. In a joint-venture between Porto and Aachen Universities, in 2014 he successfully accomplished his Doctorate (PhD) by carrying,  presenting and publishing a Randomized Double-Blind Clinical Trial regarding the application of Radial Firing Tips and Er,Cr:YSGG laser in Endodontics. So far it is still the only Randomized Clinical Trial ever published about any laser applications in endodontics. 
Dr. Martins was elected as Vice-President of the Portuguese Society for Medical Lasers (SPILM), Member & Keynote Speaker for the International Society for Lasers Dentistry (ISLD),  earning the WCLI's (World Clinical Laser Institute) Ambassador Award. Moreover he is engaged in scientific peer-review as Editorial Consultant in Lasers in Dental Science Journal (ISSN 2367-2587), and Photobiomodulation, Photomedicine, and Laser Surgery (ISSN: 1549-5418). He has also been publishing several scientific papers addressing the application of different wavelengths in Endodontics. He is an Academic Co-Worker & International Lecturer for the AALZ institute, while running his practice in the Netherlands, where he is exclusively focused in Laser-Assisted Endodontics and Microsurgery. 

Dr. Robert Miller - United States
Dr. Miller received his B.A. from New York University and M.A. from Hofstra University, both in biology. He graduated with honors from New York University College of Dentistry where he received the International College of Dentists Award for clinical excellence and then completed his residency at Flushing Hospital and Medical Center in New York City.
Dr. Miller is a Diplomate of the American Board of Oral Implantology, Honored Fellow of the American Academy of Implant Dentistry, Diplomate International Congress of Oral Implantologists, and Diplomate Academy of Osseointegration, Dr. Miller is Chairman of the Department of Oral Implantology at the Atlantic Coast Dental Research Clinic in Palm Beach, Florida, Director of The Center for Advanced Aesthetic and Implant Dentistry in Delray Beach, Florida, and been a pioneer in the use of CBCT imaging, surgical navigation, surgical microscopes, and lasers for over two decades.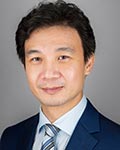 Dr. Yue Weng Cheu - Singapore
Dr. Yue Weng Cheu completed his BDS degree at the National University of Singapore and was awarded The Pierre Fauchard Academy Foundation Annual Scholarship Award. He was elected Fellow of the Royal Australasian College of Dental Surgeons, Fellow of the International College of Dentists, Fellow of International Congress of Oral Implantologists, Fellow of the World Clinical Laser Institute. He is also a Member of the Joint Dental Faculties of the Royal College of Surgeons, England. An ISCD-Certified International CEREC trainer (Paris 2010, Istanbul 2012 and Barcelona 2014). He has also obtained his Certificate of Oral Implantology from Frankfurt University.
Dr. Yue Weng Cheu completed the full TMD continuum at Occlusion Connections under the tutelage of Dr Clayton Chan. Dr Yue has been lecturing and conducting hands-on courses on Clinical Digital Photography, CAD-CAM, Laser Dentistry and TMD. He is the Clinical Director of DP Dental and his six-chair practice focusing on integrated utilization of advanced dental technology such as Laser, CAD-CAM and 3D jaw tracking and imaging to enhance diagnostic and therapeutic outcomes for his patients.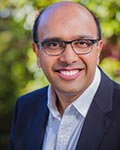 Dr. Ashish B. Parmar - United Kingdom
Dr Ashish B Parmar (Ash) qualified at Guys Dental Hospital in 1991. Since then, Dr. Parmar has been trained by some of the best clinicians in the world in cosmetic and restorative dentistry, as well as occlusion. He has also been coached by leading dental business coaches in the USA to develop his communication, leadership, management and business skills. Ash runs a private, referral dental practice in London (www.smiledesignbyash.co.uk). He has also been extensively featured in the media in the UK (national television, newspapers and magazines).
Dr. Parmar is a national and international lecturer, and has his own training academy in the UK. He runs a 2-day Hands-On Course on the A-Z of providing Smile Makeovers with porcelain restorations (www.veneersmasterclass.com), and his signature 8-day Aesthetic, Restorative and Occlusion Hands-On Course (www.theacademybyash.co.uk), where dentists treat a patient that requires 8-10 porcelain veneers/crowns, under Dr. Parmar's expert supervision and guidance. Due to his experience, skills and knowledge, many dentists refer complex restorative cases to Ash for treatment, and he also has many dentists as his patients. Dr. Parmar uses the latest technology (including a CT Scanner, lasers, T Scan, and 3D Scanners) to ensure that his patients receive high quality dental care resulting in beautiful, healthy, long-lasting smiles.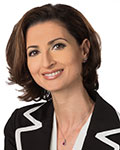 Dr. Marina Polonsky - Canada
Dr. Marina Polonsky is a Dean's Gold Medal graduate from University of Toronto, Canada, 1999. She maintains a private general practice in Ottawa, Canada with focus on multi-disciplinary laser-assisted treatment approach. Dr. Polonsky holds Mastership with WCLI, Mastership and Lecturer status with ALD, Master of Science degree in Laser Dentistry from RWTH University in Aachen, Germany. She is a peer reviewer for Lasers in Dental Science Journal and General and Laser Dentistry, editor for Oral Health Journal and the Journal of Laser Assisted Dentistry.