Barcelona  May 29 – 30, 2020
Meliá Barcelona Sarrià

The World Clinical Laser Institute (WCLI) is putting on a symposium focused on laser application in periodontology, implantology, endodontics, restorative dentistry, pain therapy and others. The WCLI's Europe Forum will feature educational content suited for every dental professional.
This event will also include fascinating keynote addresses from leaders in the dental world, along with multiple social and networking opportunities to relax and make new friends while learning about new groundbreaking dental technologies. The WCLI's Symposiums are one of a kind in the dental profession! We look forward to seeing you there!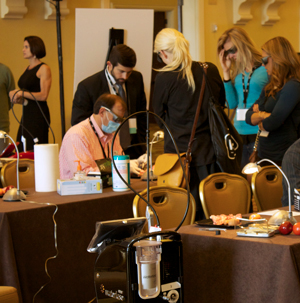 The World Clinical Laser Institute (WCLI) is more than an educational association of dentists seeking clinical knowledge and tips on the latest technologies in dentistry. The largest group of its kind, the WCLI is a closely knit network of thousands of dental professionals who share a passion for improving the patient experience, elevating their clinical results to the highest level, and building the best possible practice they can.
The WCLI has been putting on world-class educational events for over ten years. At WCLI's Europe Forum, dental professionals will improve their knowledge and techniques for established laser procedures, such as laser-assisted periodontal treatment, endo, implant placement, pain therapy and cosmetic dentistry.
Above all else, the Europe Forum is a great place to see old friends, meet new colleagues and forge friendships with mentors from around the world.
It's a weekend of education and fellowship. Register today; don't miss out!
WCLI 2020 Europe Forum
May 29-30, 2020
Meliá Barcelona Sarrià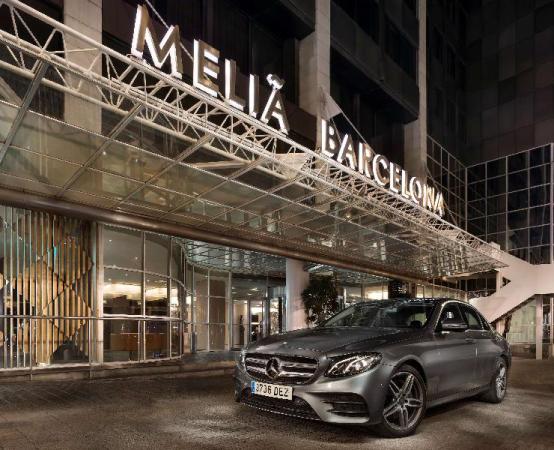 DOCTORS: Pre-Registration

US $425

Register by February 28, 2020 to receive the Pre-Registration discounted tuition cost.

DOCTORS: General Registration

US $650

Register after February 28, 2020 to receive the General Registration tuition cost.

RDH/Office Staff/Student: General Registration

US $275

Tuition cost for Dental Hygienists, office staff members or current dental students.
Prices including meals, coffee breaks and Gala Diner.
Cancellation Policy – Refunds less a $150.00 cancellation fee will be given for cancellations received in writing to info@wcli.org prior to August 30, 2019. Following this date, no refunds will be given, but a credit
will be issued to use towards another event within one year.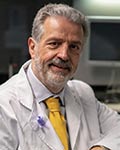 Prof. Josep Arnabat i Dominguez earned a Bachelor of Medicine and Surgery from Autonomous University of Barcelona in 1981. A couple of his accomplishments include: Medical Specialist in Stomatology from University of Barcelona and Doctor in Medicine and Surgery (PhD) from University of Barcelona.
Prof. Arnabat is a member of the Spanish Society of Periodontology, Spanish Society of Laser Odonto-Stomatology and World Federation for Lasers in Dentistry. He also has a Diplome Interuniversitaire European, les Lasers Medicaux 2001 He is a Professor of the Master degree program in Oral Surgery and Implantology  in Dentistry School at the University of Barcelona, Spain and Co- Director at the Master laser in Dentistry EMDOLA (European Master Degree in Oral Laser Applications) University of Barcelona. Spain
Responsible for international relations of Dentistry School. Faculty of Medicine and Health of Science. He loves to practice with lasers and has 2 Private dental practice in Barcelona, Spain. As a professor he has collaborated in 6 dentistry books, 24 Publications in JCR-index dental Journals,14 Publications in Spanish Journals and has lectured in over 100 communications to national Congresses and over 40 at internationals Congresses.
Prof Arnabat belongs to several scientific societies as Member of the WFLD Past -Chairman of the European division (2012-14), founder of Spanish Society of Laser in Dentistry SELO and Past-President (2010-14), founder of Spanish Society of Oral Surgery, member of Spanish Society of Periodontology, and member of Spanish Society of Dental Prosthesis.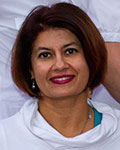 Dr Preety Desai is a clinical associate professor at the University of British Columbia in the Dept of Periodontics and a pioneer in the field of laser dentistry in periodontics and implant surgery since 2006. She has lectured internationally, is a published author and has honed surgical skills and techniques with the Er,Cr:YSGG laser application in the field of gingival grafting, extractions, socket and ridge preservation, sinus lifts and periodontal pocket & peri-implantitis therapy.
Dr Desai graduated from McGill Dentistry, completed residency at the Hospital for Sick Children and specialized in periodontics at the University of British Columbia. She is also the only Canadian periodontist with a Mastership Diploma in Laser Dentistry from Aachen University.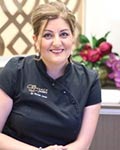 Dr. Majan Jones is an honours graduate of University of Queensland. After working in private practices in Brisbane and Sydney as well as lecturing at the University of Qld, Dr Jones opened Enhance Dentistry in 2010. Along with her work in cosmetic and general dentistry she is a highly experienced laser dentist with emphasis in the treatment of tongue and lip ties in patients of all ages. She has provided laser treatment for thousands of infants and toddlers with tongue and lip tie, as well as other issues of oral dysfunction.
Dr Jones regularly speaks on the diagnosis, treatment and life long effects of tongue and lip tie.​ She is a founder and director of the Tongue Tie Institute. Dr. Jones serves on the Board of Directors of the International Affiliation of Professionals who work with Tongue Tie (IATP).
Dr. Tuong Nguyen Nguyen is a native of Saigon, Vietnam but has spent most of his youth in Brussels, Belgium. He attended the Catholic University of Louvain and graduated from the School of Dental Medicine and Stomatology in 1997. From 1997 to 1999, Dr. Nguyen practiced part-time in private practice and devoted the rest of his time as a faculty member at his Alma Mater. Subsequently, Dr. Nguyen attended the Case Western Reserve University School of Dental Medicine and earned a certificate in Endodontics and a Master of Science in Dentistry degree in 2001. From 2001 to 2008, Dr. Nguyen was a full-time Assistant Professor in the Department of Endodontics at both the University of Maryland, Baltimore College of Dental Surgery and the Oregon Health Science University School of Dentistry.
Dr. Nguyen is an active member of the American Association of Endodontists, American Dental Association, American Dental Education Association, Oregon Dental Association and Multnomah Dental Society.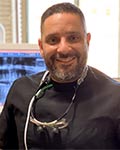 Dr Youssef Sedky is an MSc. And has the PhD. in Orthodontics and Dentofacial Orthopedics, he also completed a MSc. 'Laser in Dentistry' at RWTH Aachen University in Germany and teaches as a lecturer in Aachen dental laser center.
Dr Sedky is a lecturer in the department of orthodontics and became a head of the Dental laser center in the Faculty of dentistry Misr International University (MIU) Cairo, Egypt. He is an active member for the ISLD (International society for laser dentistry) and will be the Organizing Chairman of the next congress in October 2020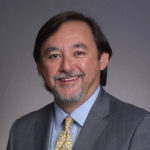 Dr. Christopher J. Walinski
Christopher J. Walinski, DDS has been an author, inventor and innovator in Laser Dentistry for over two decades.  His 2003 text on laser dentistry has been published in over ten languages.  He is the Executive Director of the World Clinical Laser Institute; the largest organization of its kind and is a Founding member of the American Academy of Oral Systemic Health.  Chris is past Editor-in-Chief of the Journal of Laser Assisted Dentistry, and is a Diplomate and Past-President of the World Congress of Minimally Invasive Dentistry.
At The Touro College of Dental Medicine, he is an Associate Professor and Laser Safety Officer.  He is also a Visiting Professor at Taipei Medical University College of Oral Medicine, and frequent lecturer at Harvard University, emphasizing dentistry using lasers and other minimally-invasive techniques.
Prof. Josep Arnabat (Spain) — Implantology
Aplication of Er,Cr:YSGG  in implantology
The laser Implantology applications can be classified by the time that we are going to use it. We can use it in the first surgical phase, during the second surgical phase or on posterior phases that present some soft tissues or peri-implantitis diseases. In this lecture, we will be discus about the f second surgical stage of surgery and how laser can assisted in the Peri-implantitis. 
In the second-stage surgery of submerged healed implants Er,Cr:YSGG laser has a successful result, but  implants located in aesthetic zone or in areas with insufficient surrounded by keratinized mucosa it will be a problem.  In order to improve this results, we proposed a new technic to improve this procedure; instead to eliminate all the keratinized mucosa, we recommend a rolling-flap, so that the keratinized mucosa in palatine zone can be move to the bucal zone so the keratinized mucosa is preserved to the maximum. 
The widespread placement of dental implants throughout the world has increased even further in recent years. Although the implant success rates are very high, peri-implant diseases are gradually appearing, with a strong impact upon many implant cases. Specifically, two peri-implant disorders affect dental implants: mucositis and peri-implantitis. The prevalence of mucositis and peri-implantitis has increased in recent years. In this regard, the latest metaanalyses show mucositis to be manifest in 42.9% of the cases (95%CI 32-54%) and peri-implantitis in 21.7% (95%CI 14-30%)
A number of laser systems have been used in the different phases of peri-implantitis treatment. Depending on the operating wavelength involved, lasers can be used in different phases with the aim of securing the best results. In this regard, Er,Cr:YSGG, and diode have been used for the decontamination of implant surfaces. In non-surgical peri-implantitis treatments, lasers are used to decontaminate the implant surface and also to reduce inflammation of the peri-implant mucosa. Some laser systems are better suited for application in this phase, since such procedures do not involve the raising of a tissue flap. In this regard, optical fiber lasers are the ideal choice in such situations.
Prof. Youssef Sedky (Egypt) — Orthodonticts
My Epic Orthodontics: From Dusk to Dawn
The present era of modern dentistry revolves around utilizing technology and using techniques that are able to address the challenges faced on daily basis. Future of patient's satisfaction practice, including pain reduction, faster treatment procedures and better results in orthodontics practice can be achieved, to the one that understands the fundamentals' for use of LASER in the field of Orthodontics. The unique characteristics of lasers make it possible to perform treatment modalities beyond those available via conventional techniques. 
LASER gained its place in solving a variety of problems relating to orthodontic treatment ranging from brackets debonding and enamel surface etching to mucogingival surgery. Lasers with different wavelengths can manage both hard and soft tissue problems. Moreover, low level lasers were reported to be beneficial in pain control in accelerating the rate of tooth movement. This presentation based on research, evidence base and clinical experience will demonstrate the possible applications of laser technology in the orthodontics.